By
ScottP
- Fri Feb 15, 2013 8:55 am
- Fri Feb 15, 2013 8:55 am
#511877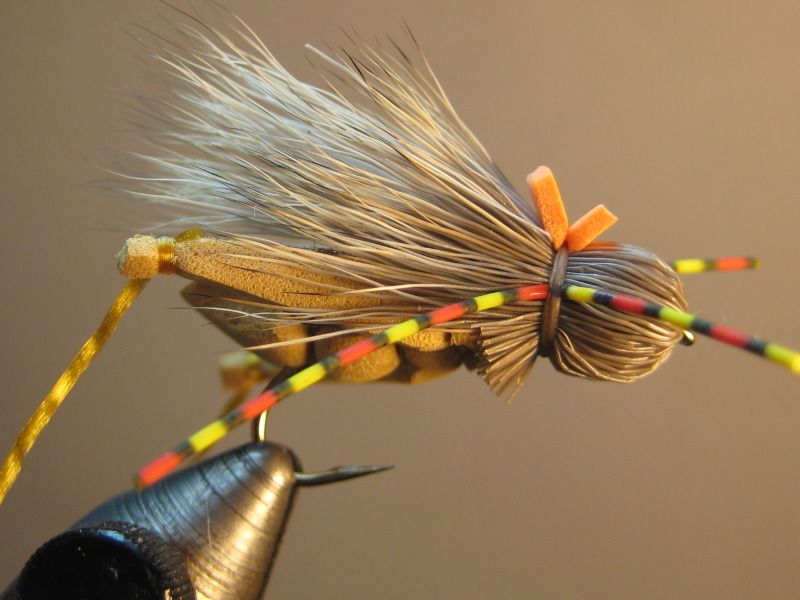 A few changes to the Barr/Craven version:
tying the head in first reverses part of the tying sequence; no more difficult, just different, but it makes it easier for me to get consistent results
foam kickers add some meat and floatation (not that the original is ever going to sink)
Lots of pics here, but I included every step and it's actually a pretty easy fly to tie. It'll float all day, and even if the head gets blown out fish still eat them. Change colors to suit your needs.
hook - Dai Riki 280 #8
thread - UTC 140 tan
binder strip/underbody - 2mm x 2mm foam
body - 2mm foam tan
underwing - Krystal Flash pearl (optional)
wing - landscape fabric
overwing - deer hair
kicker legs - 2mm foam/sexi-floss
front legs - rubber medium cornsnake
head - elk hair
indicator - 2mm foam
Fold a strip of foam (hook gap width) and poke a hole in it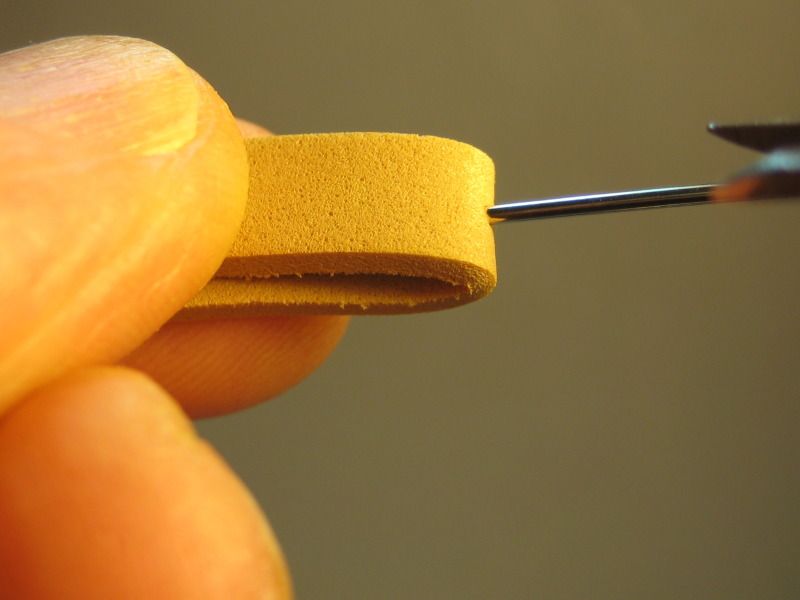 mash down barb and slide foam on hook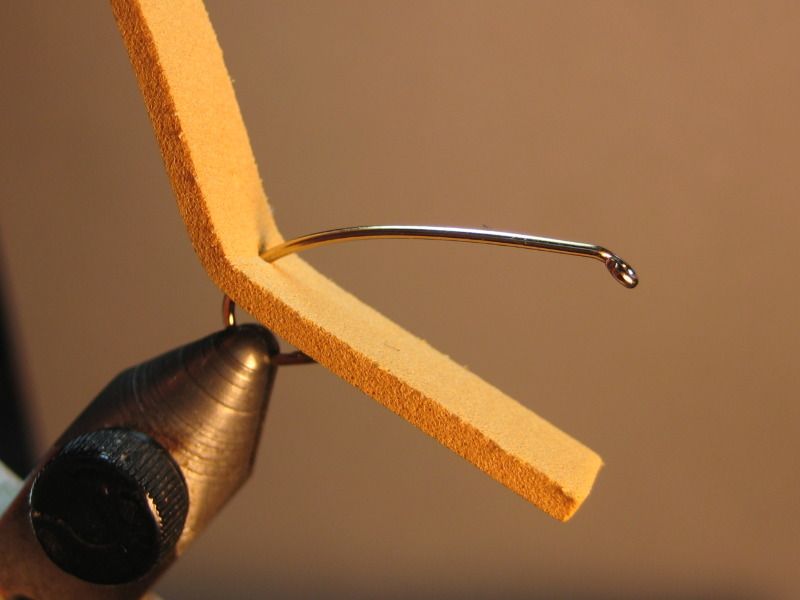 attach thread at head (gap width)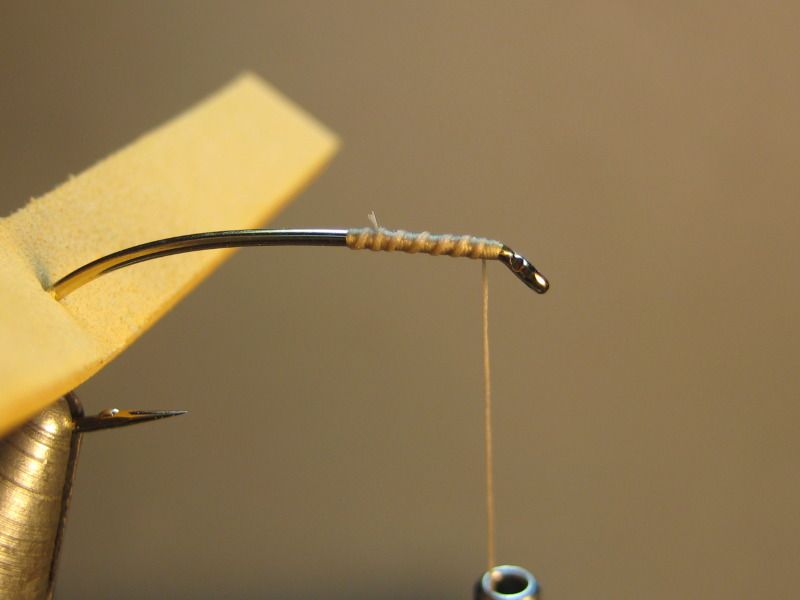 cut, clean and stack a clump of elk hair; measure for length (hook shank)
trim to length, hold clump on top of hook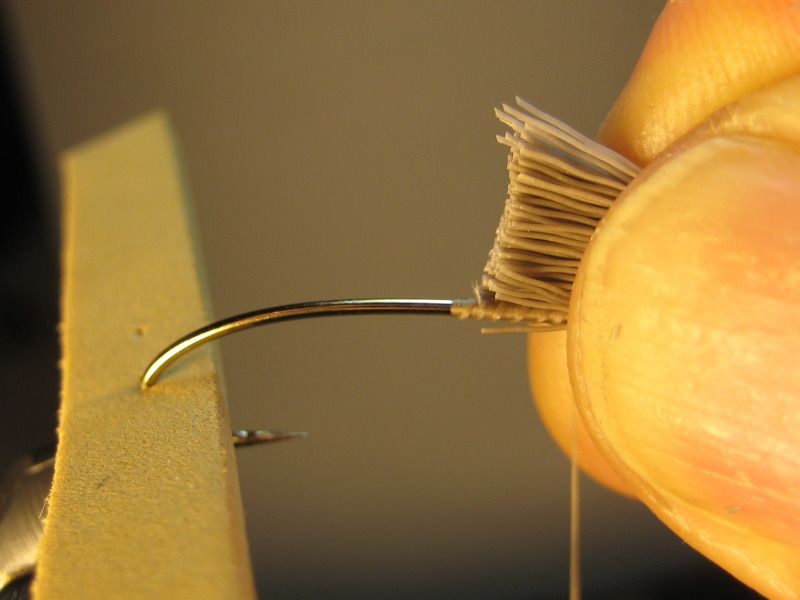 2 soft loops right behind hook eye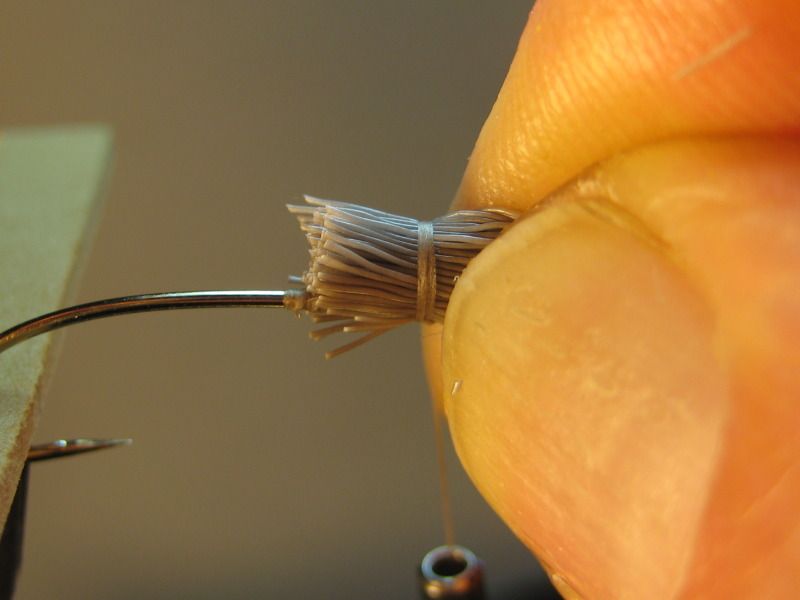 pull tight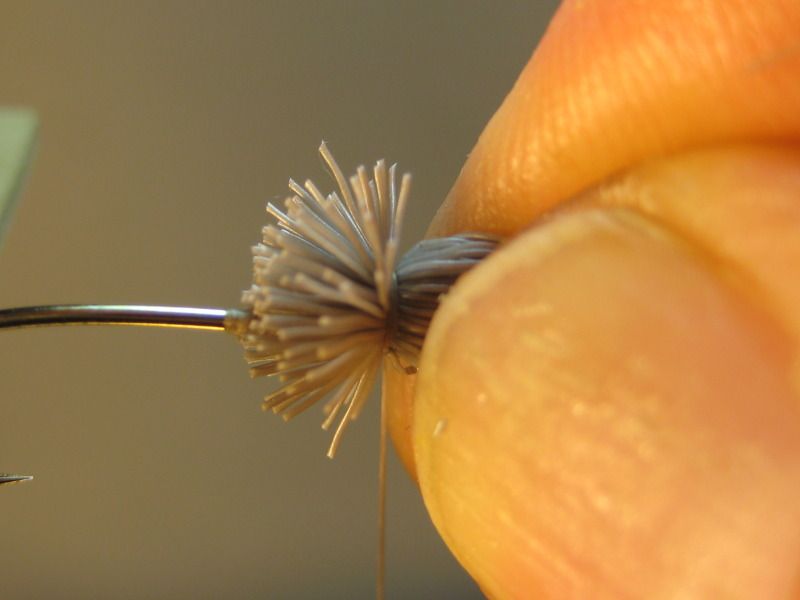 and allow hair to spin
trim butts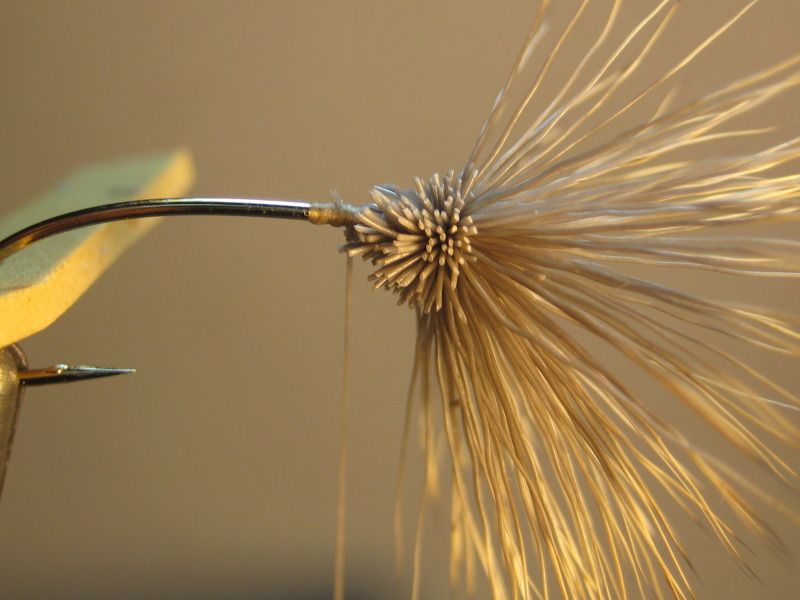 tie in binder strip on top of hook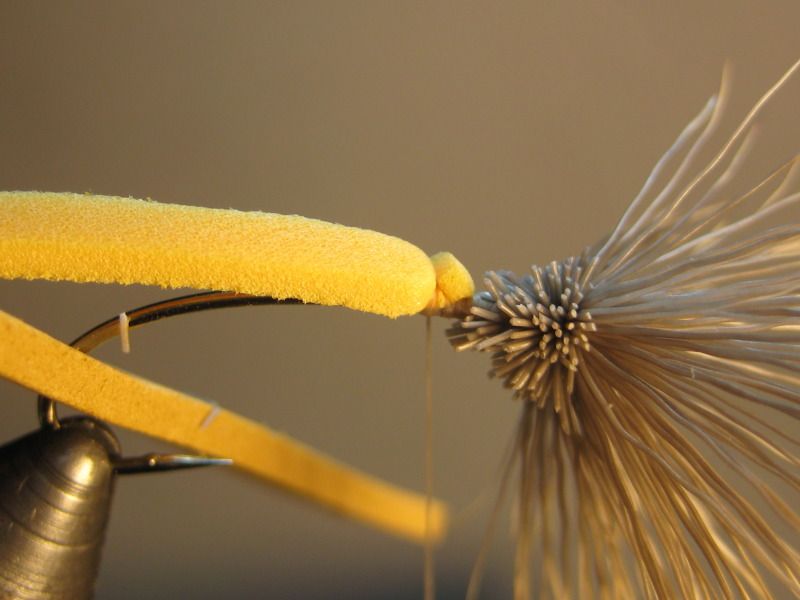 spiral wrap to point above barb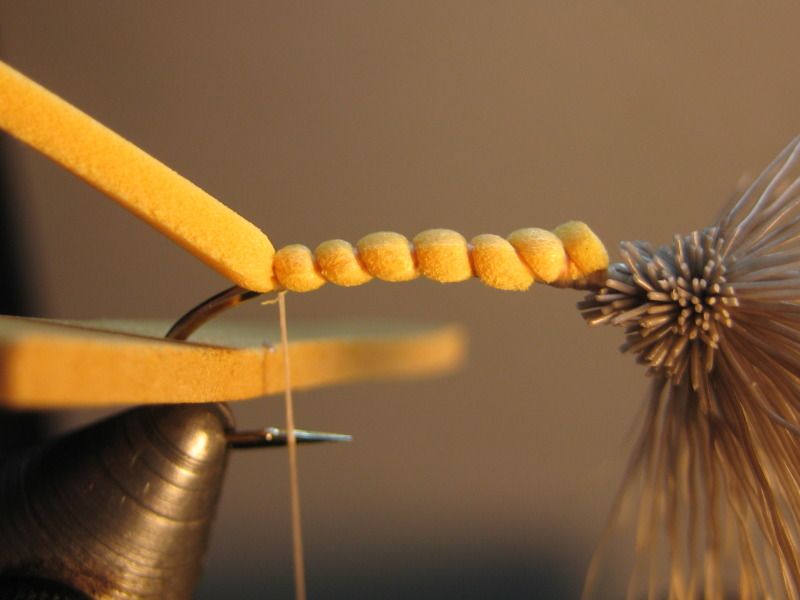 trim and return thread to head
rotate foam strip and trim underside so it just touches the butts of the head; apply a little Super Glue to underside of hook and tie in foam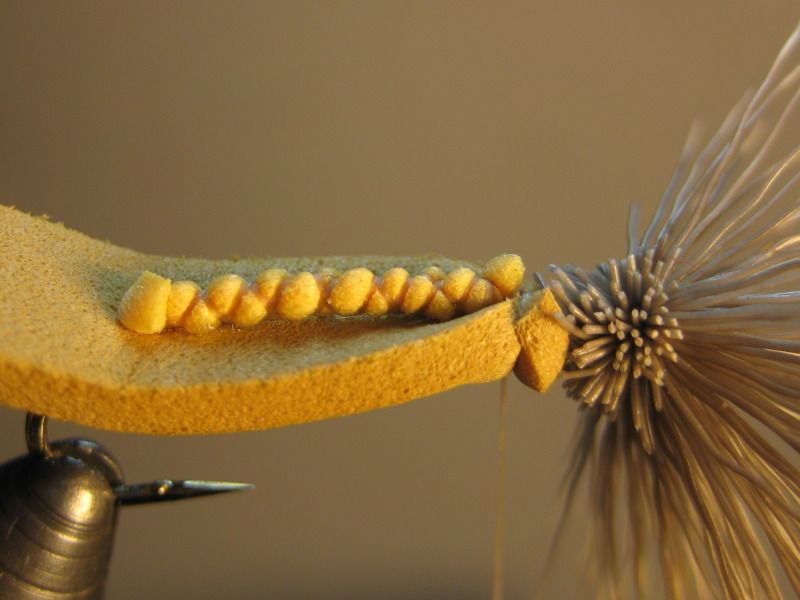 cross thread over top of hook to create first body segment
repeat
and again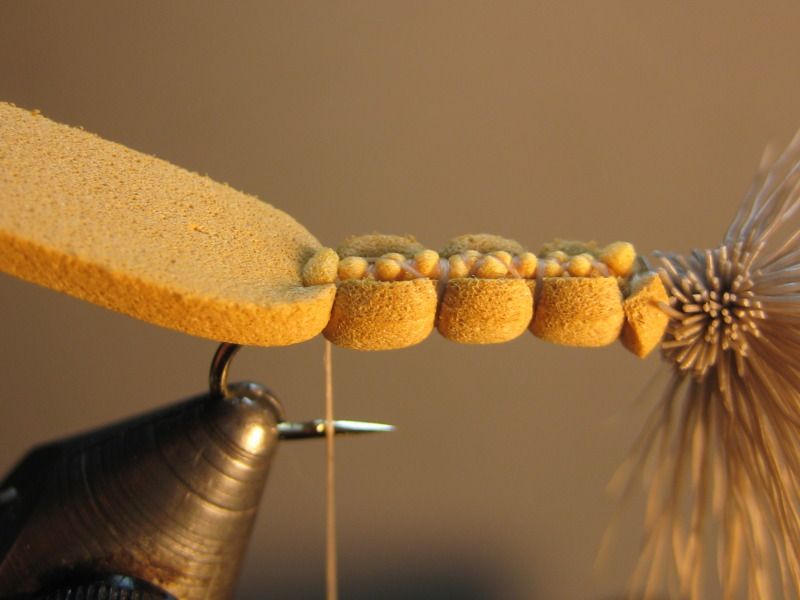 apply Super Glue to butt end of foam
apply a little Super Glue to top of hook, fold foam over top of hook (squeeze butt) and tie down; trim foam at front even with bottom
wrap forward, crossing over top of body
push a double-edge razor through the extended foam butt (watch your fingers!)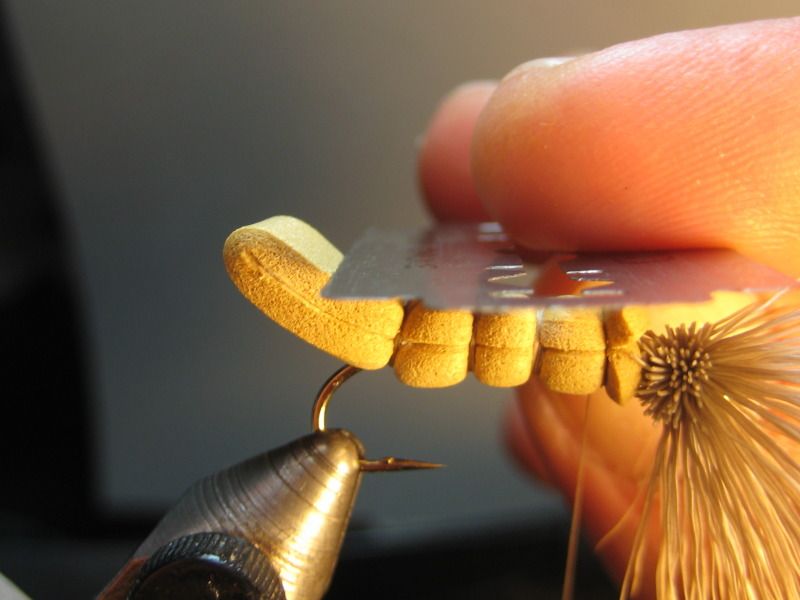 taper butt with scissors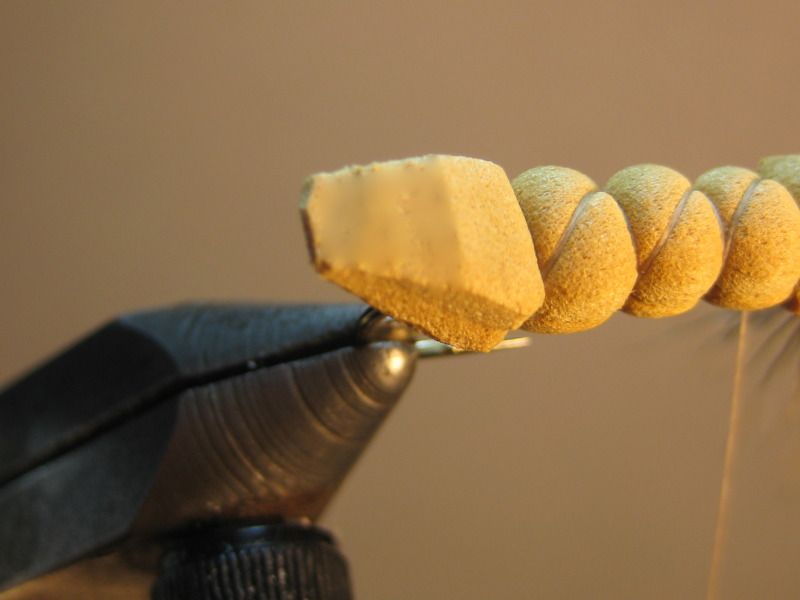 trim another foam strip (about 1/2 hook gap in width) at an angle
half-hitch a strand of Sexi-floss
insert pointed end of leg in loop and pull tight (trim floss on top); trim tag end of foam and apply a bit of Sally to knot
move thread back one body segment and tie in leg on near side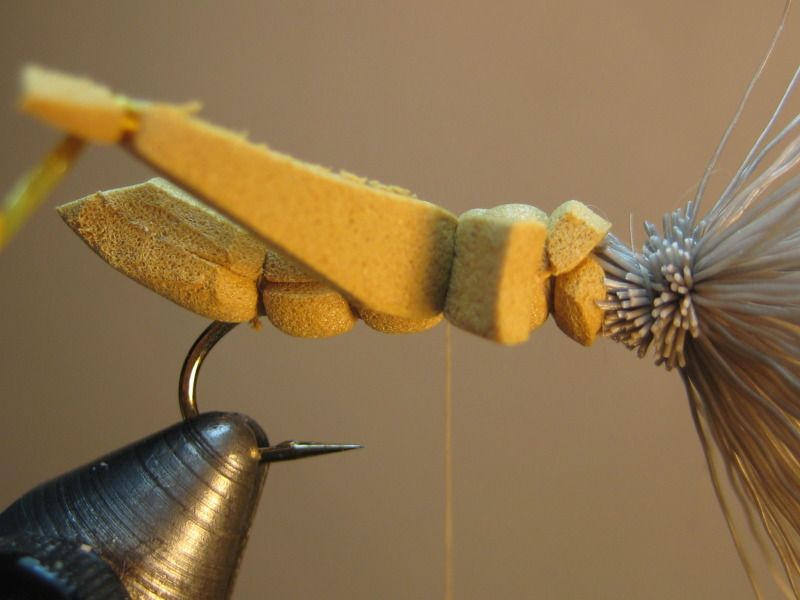 and far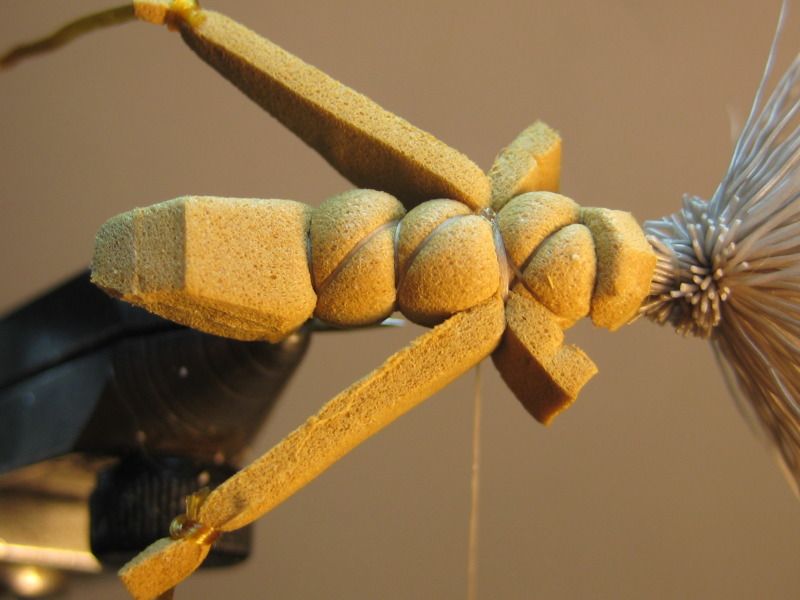 trim tag ends of legs, move thread to front segment of body and tie in KF underwing (optional; I'll skip this as often as not)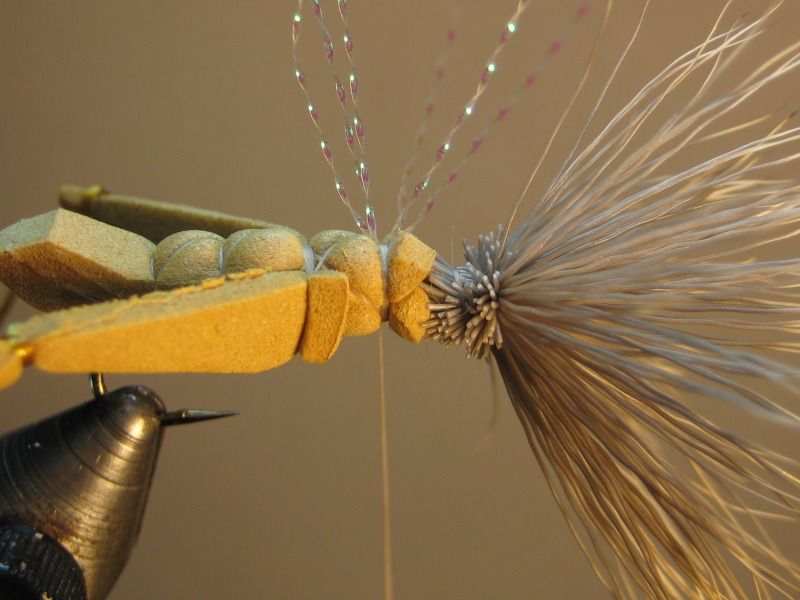 round over end of wing (hook gap width)
apply a spot of Super Glue and tie in wing
cut, clean and stack a clump of deer hair; measure for length (hook shank), tie in and trim butts
push hair at head back with finger (try to ensure even distribution around hook)
pull fibers back over body, tie down and pull tight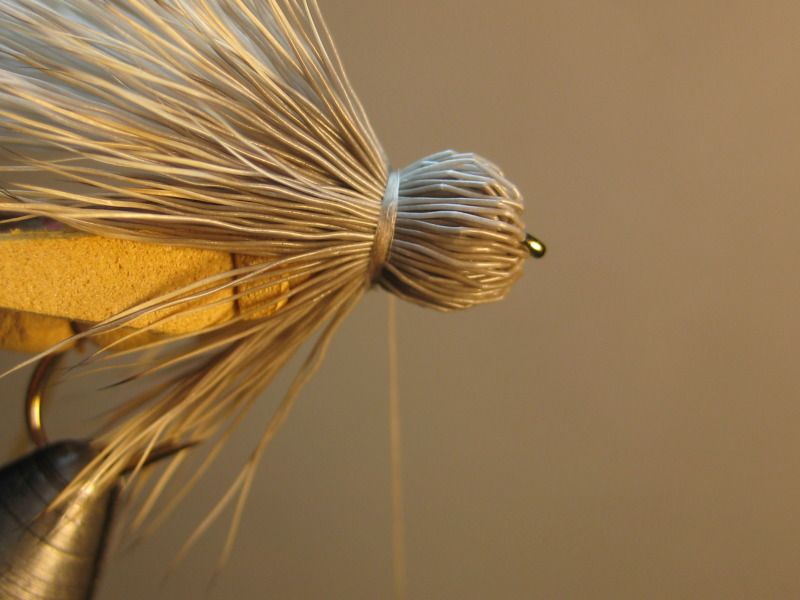 tie in front legs
tie in indicator; whip finish and SHHAN
trim out the bottom hair and you're done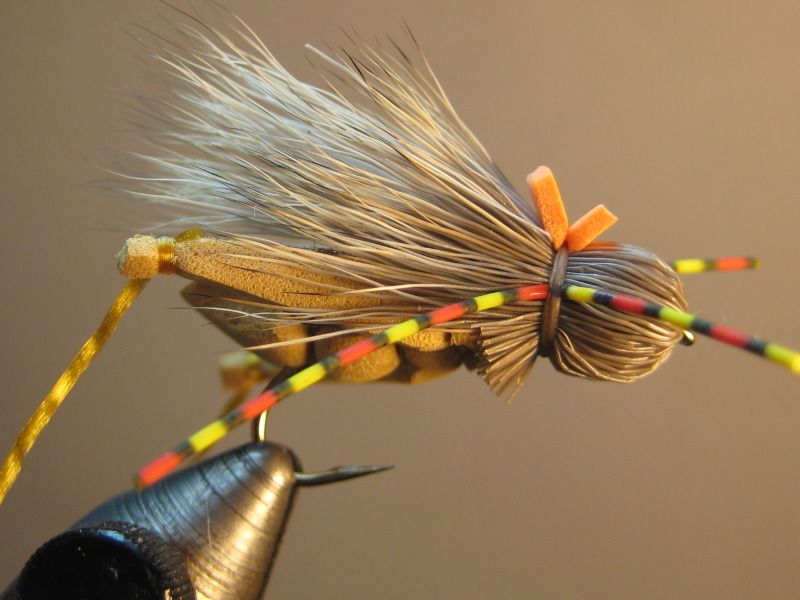 topside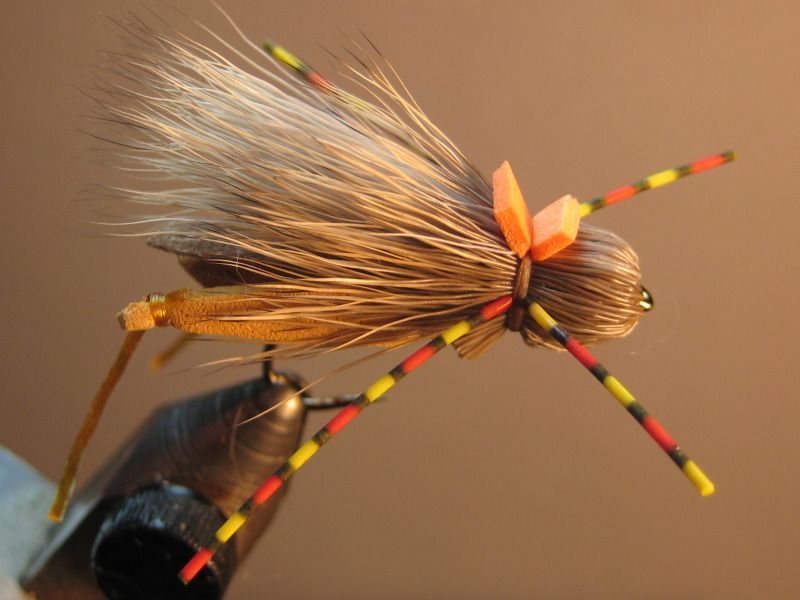 fish POV
I'll change my bait, and move upstate
Before the season closes
RIP Walter