By
ScottP
- Sat Aug 16, 2014 8:38 am
- Sat Aug 16, 2014 8:38 am
#578453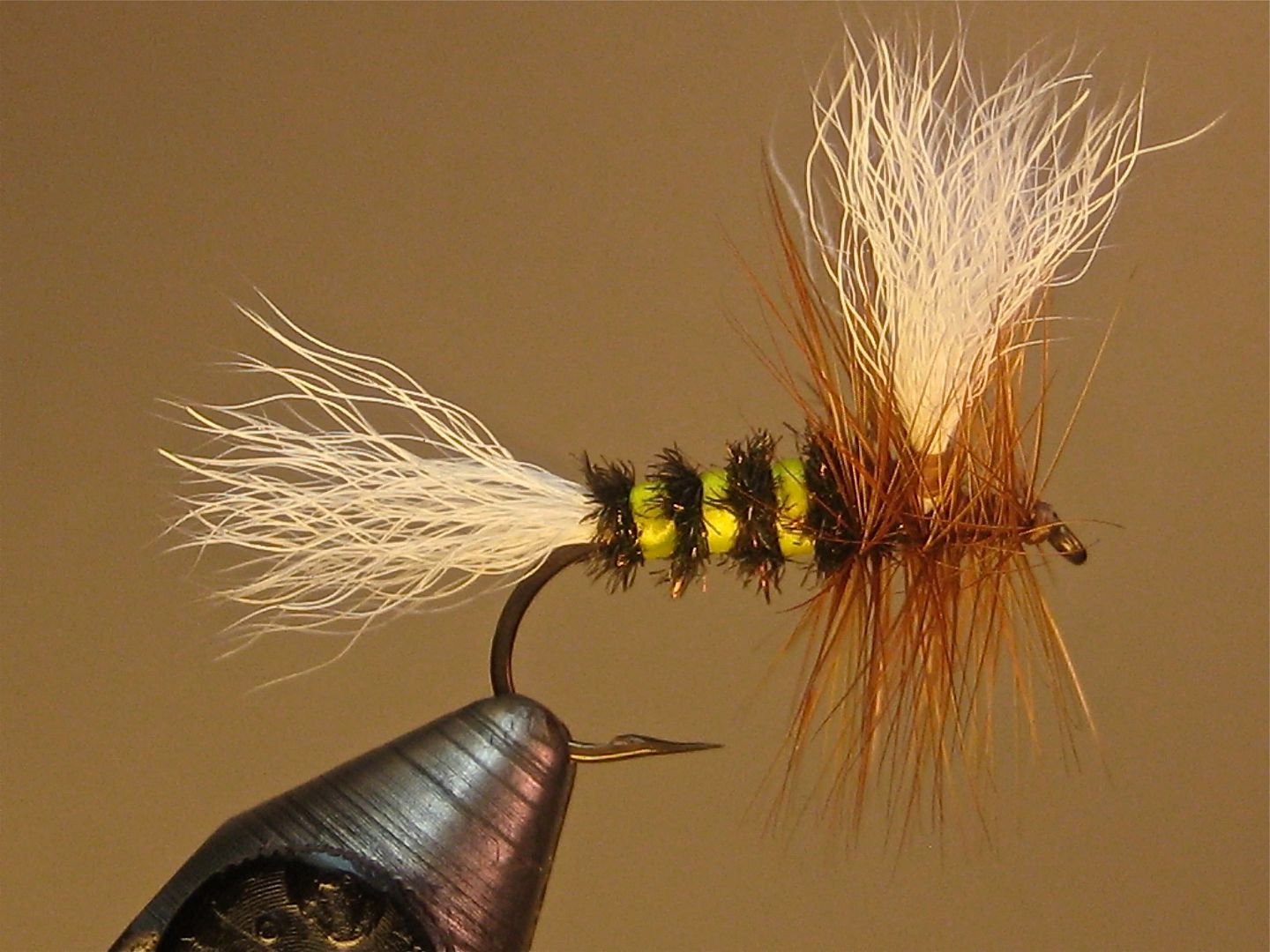 Another Wulff variation; possibly originated in Colorado. Kinda played around with the sequence to tie the body - instructions I saw had just peacock wrapped, then ribbed with floss; I wanted a more RW look so I wrapped/overlapped herl/Uni-stretch. Can't imagine it makes a bit of difference; tie it however you like.
hook - Mustad 94840 #12
thread - Uni 8/0 camel
tail - calftail
body - peacock herl/Uni-stretch yellow
wing - calftail
hackle - brown
Mash down barb, start thread at 75% mark
clean, stack, clean, stack, clean, stack, measure (hook length) a clump of calftail; tie in (lean on it - I popped the thread twice but the wing's not going anywhere), trim at an angle, cover with thread and a bit of Sally
clean, stack, measure (shank length) a smaller clump of calftail; tie in, wrap forward to junction with wing butts, trim and smooth with thread (and a little more Sally)
pull wing up, set angle with thread dam
divide and conquer
post and set with locking wrap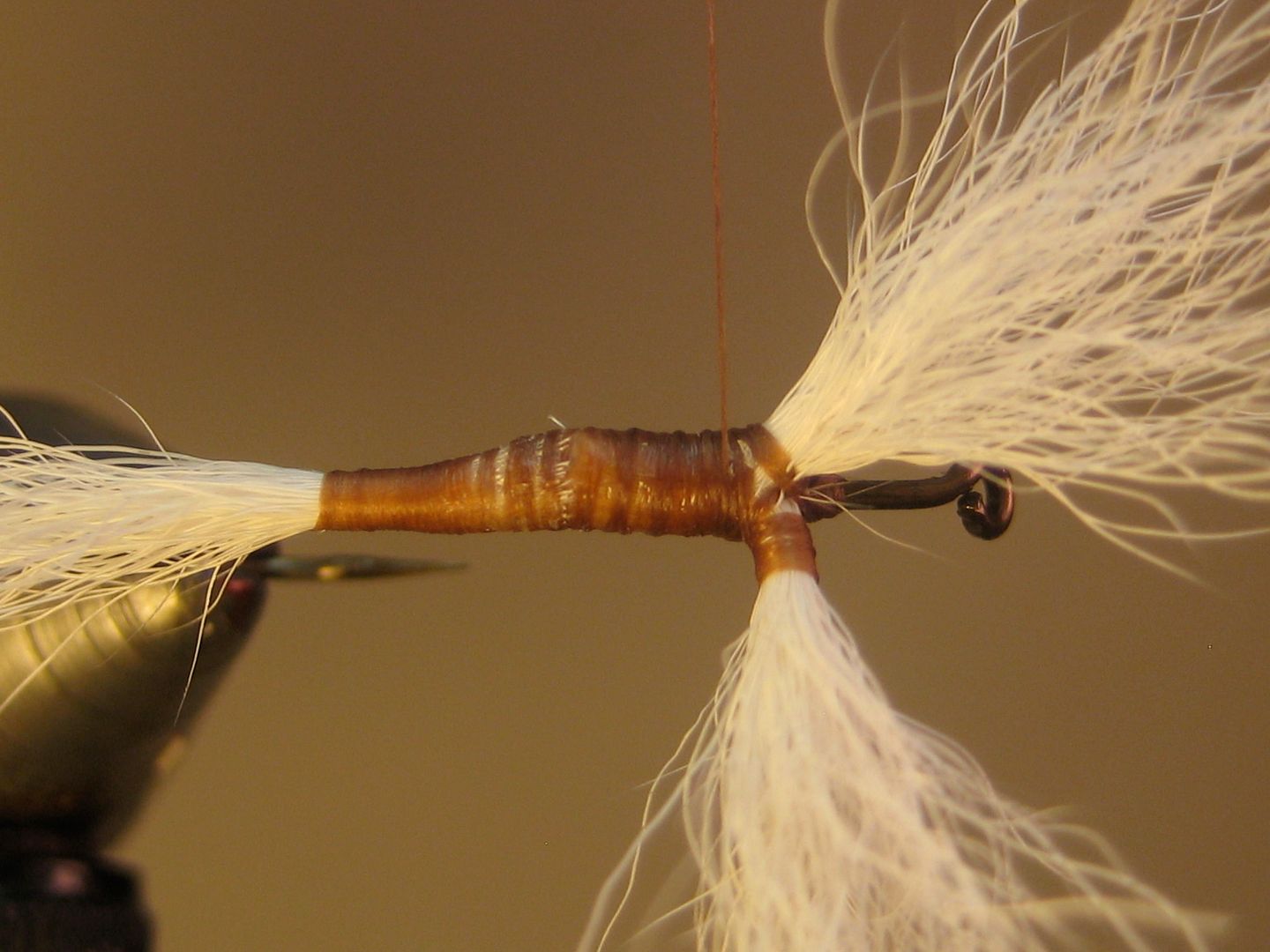 repeat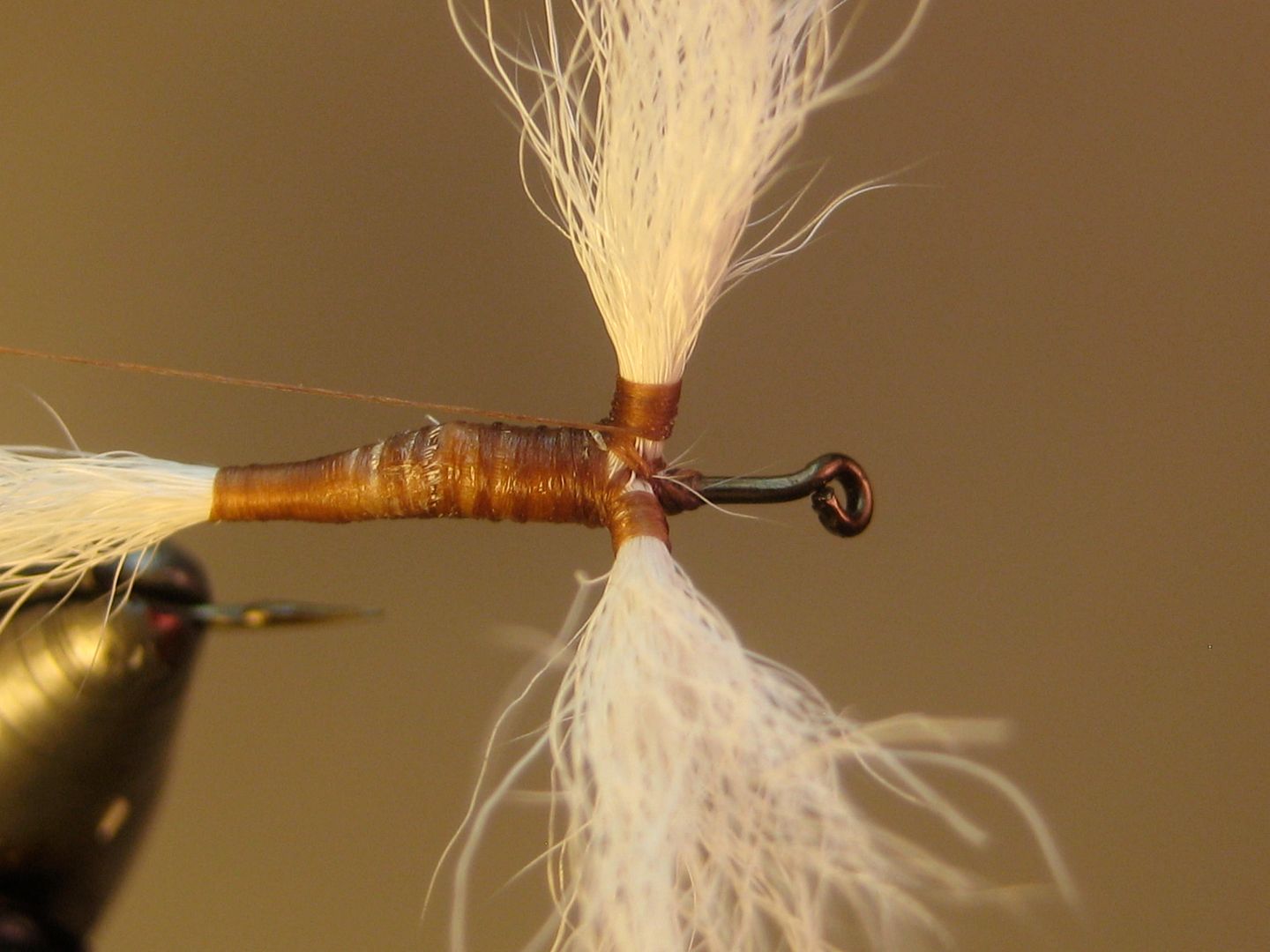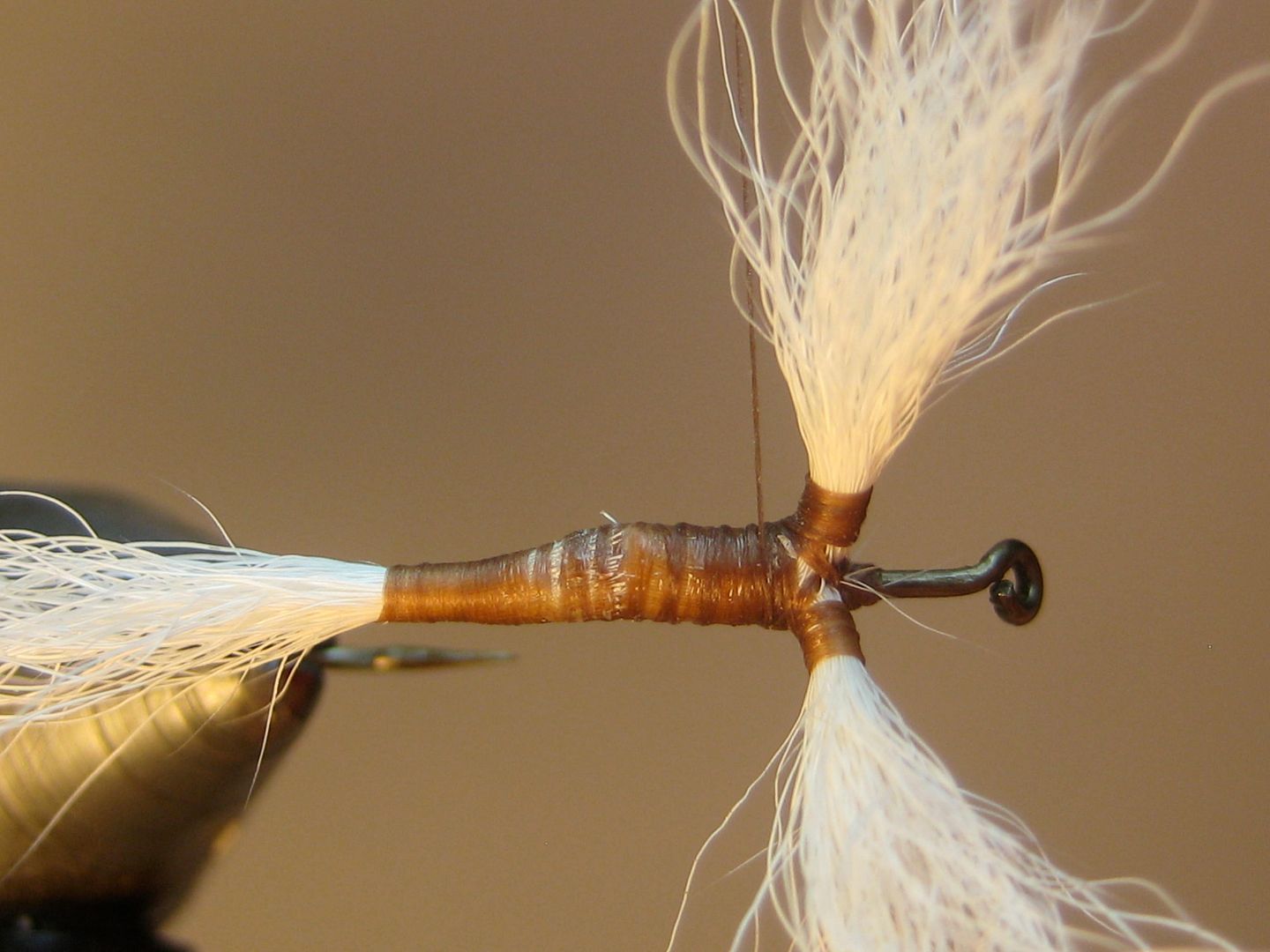 set dihedral, brush base with Sally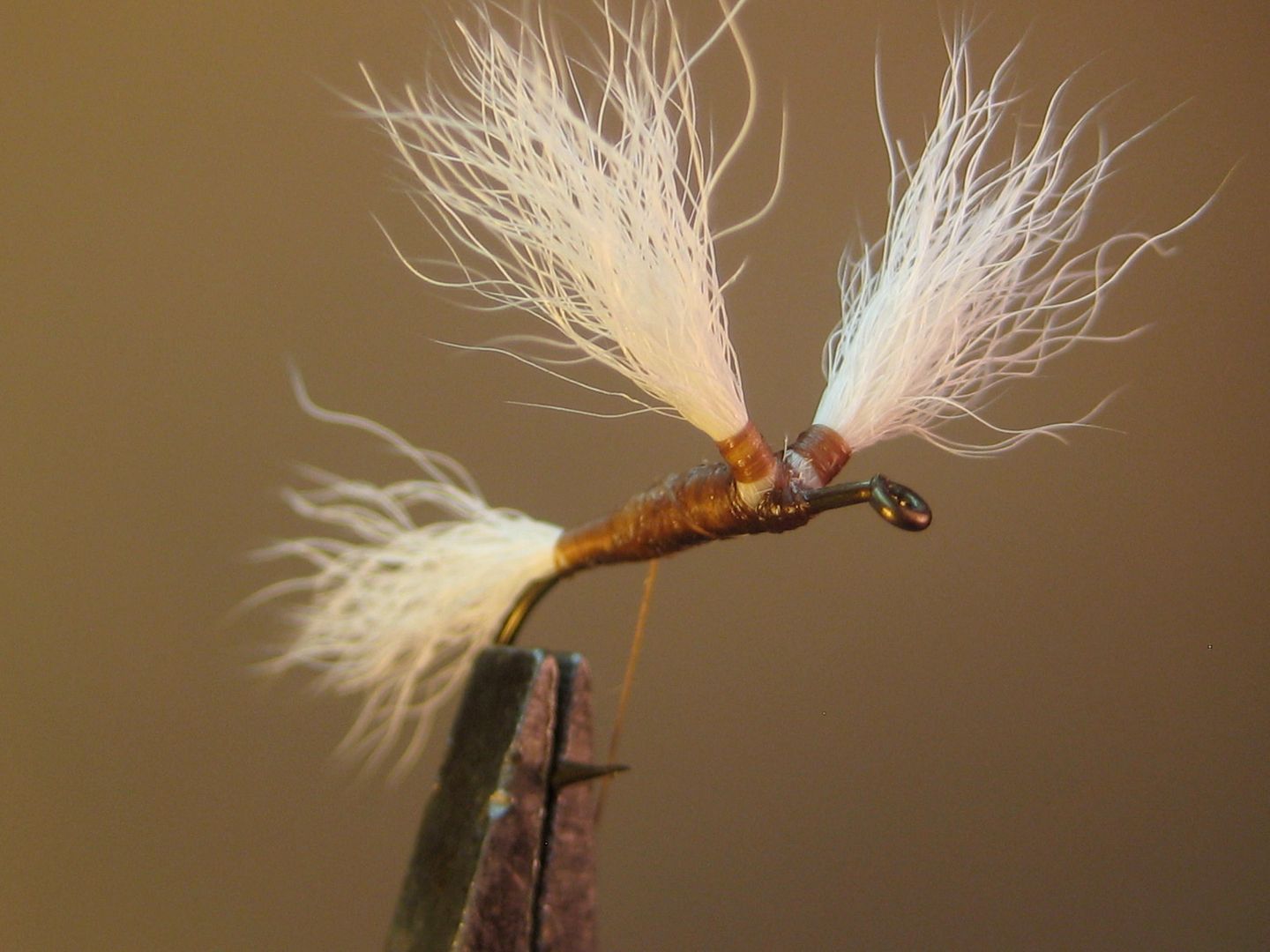 tie in rib
tie in peacock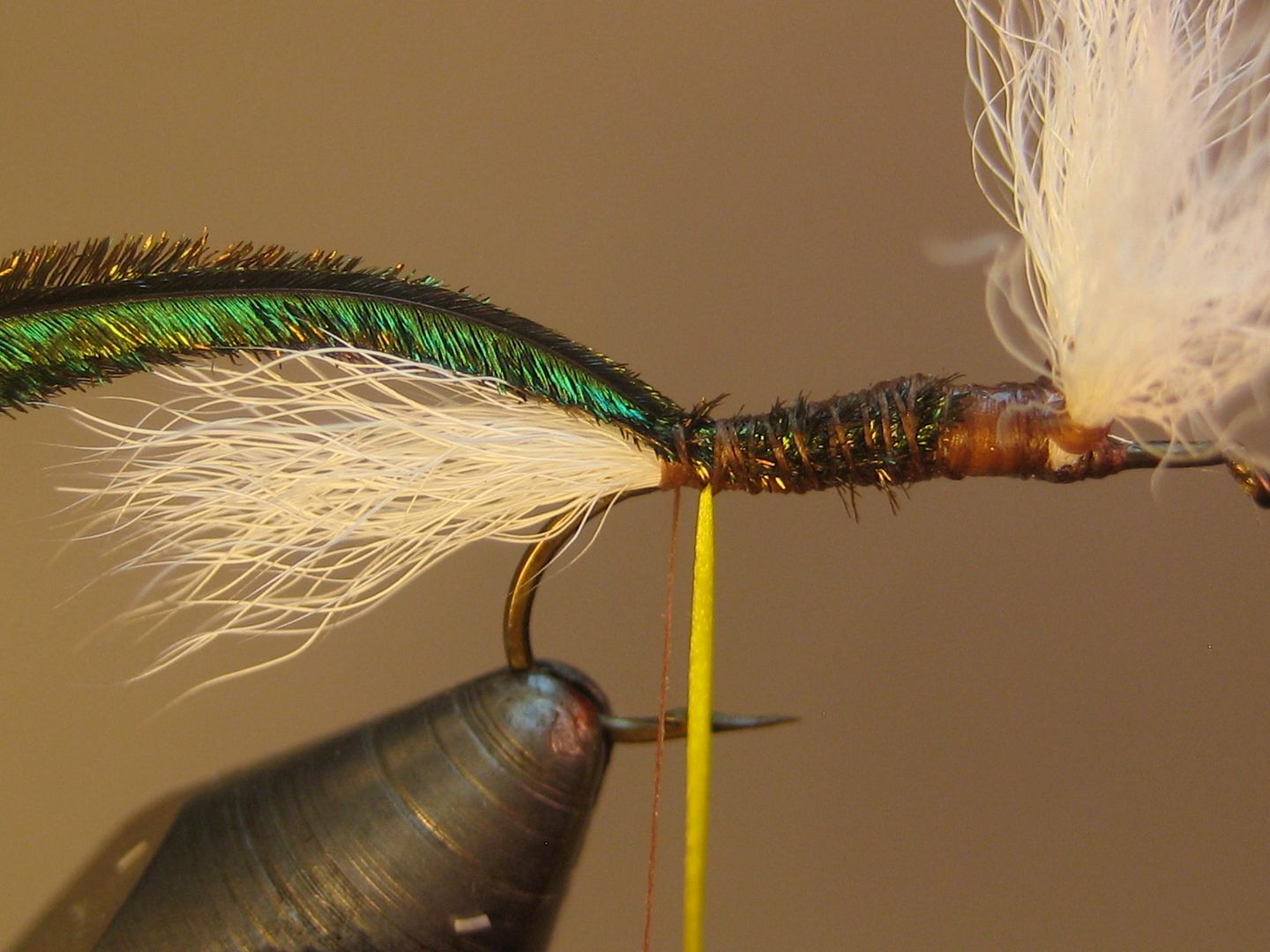 twist peacock around tying thread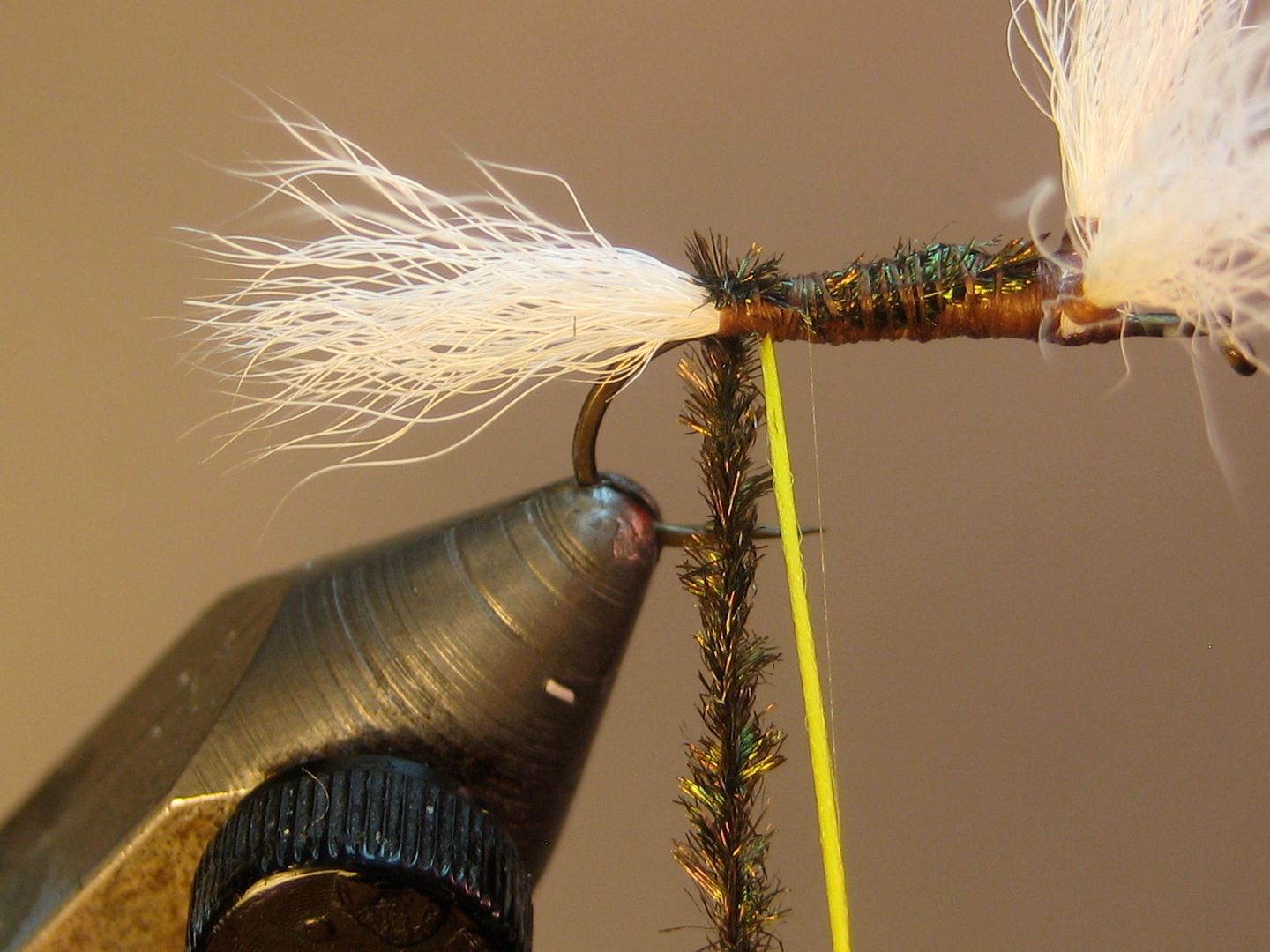 take a wrap of peacock, then Uni-stretch; repeat up the body to 60% mark; tie it all off and trim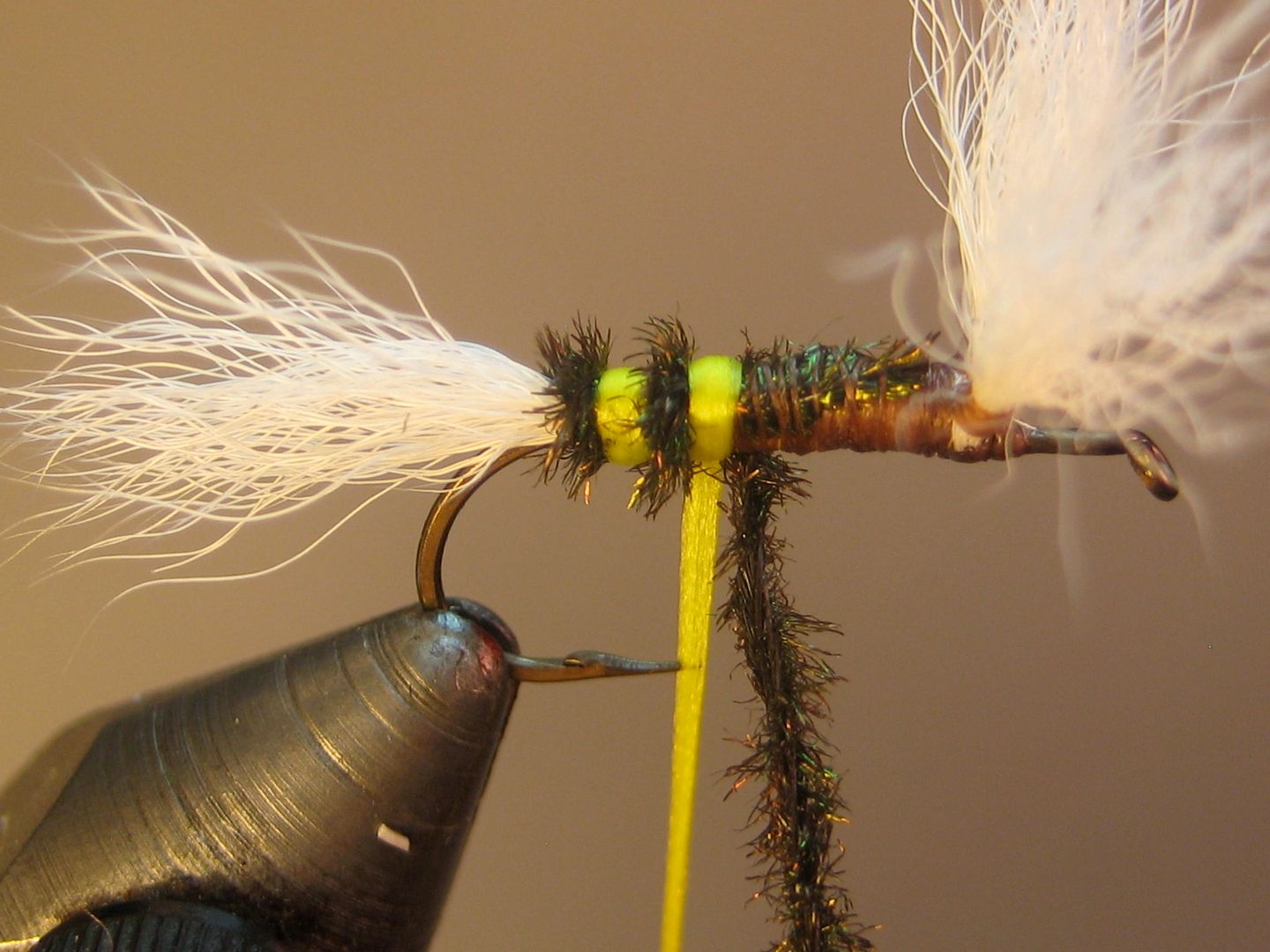 tie in hackle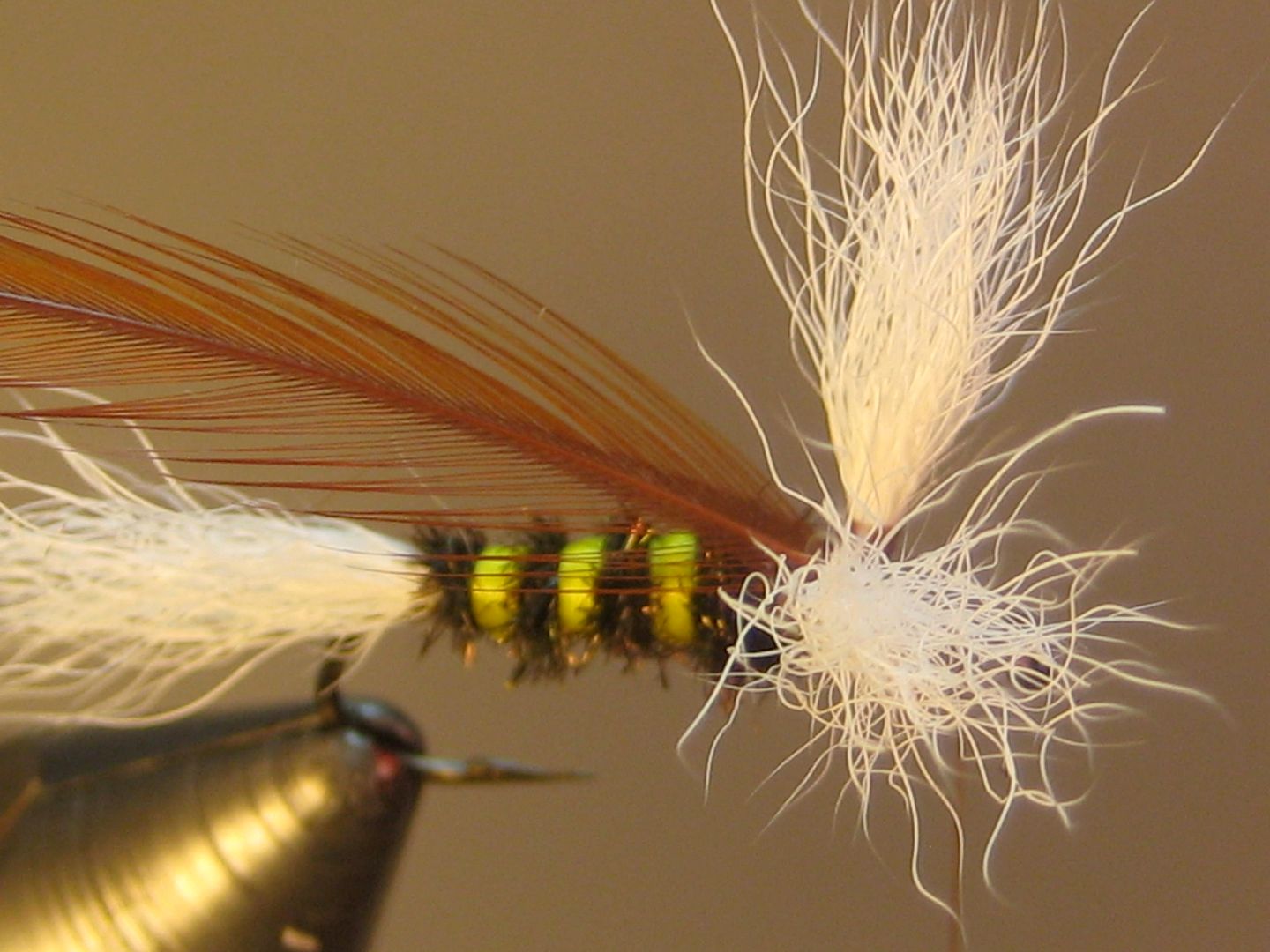 wrap, tie off, trim, half hitch x 2, SHHAN one more time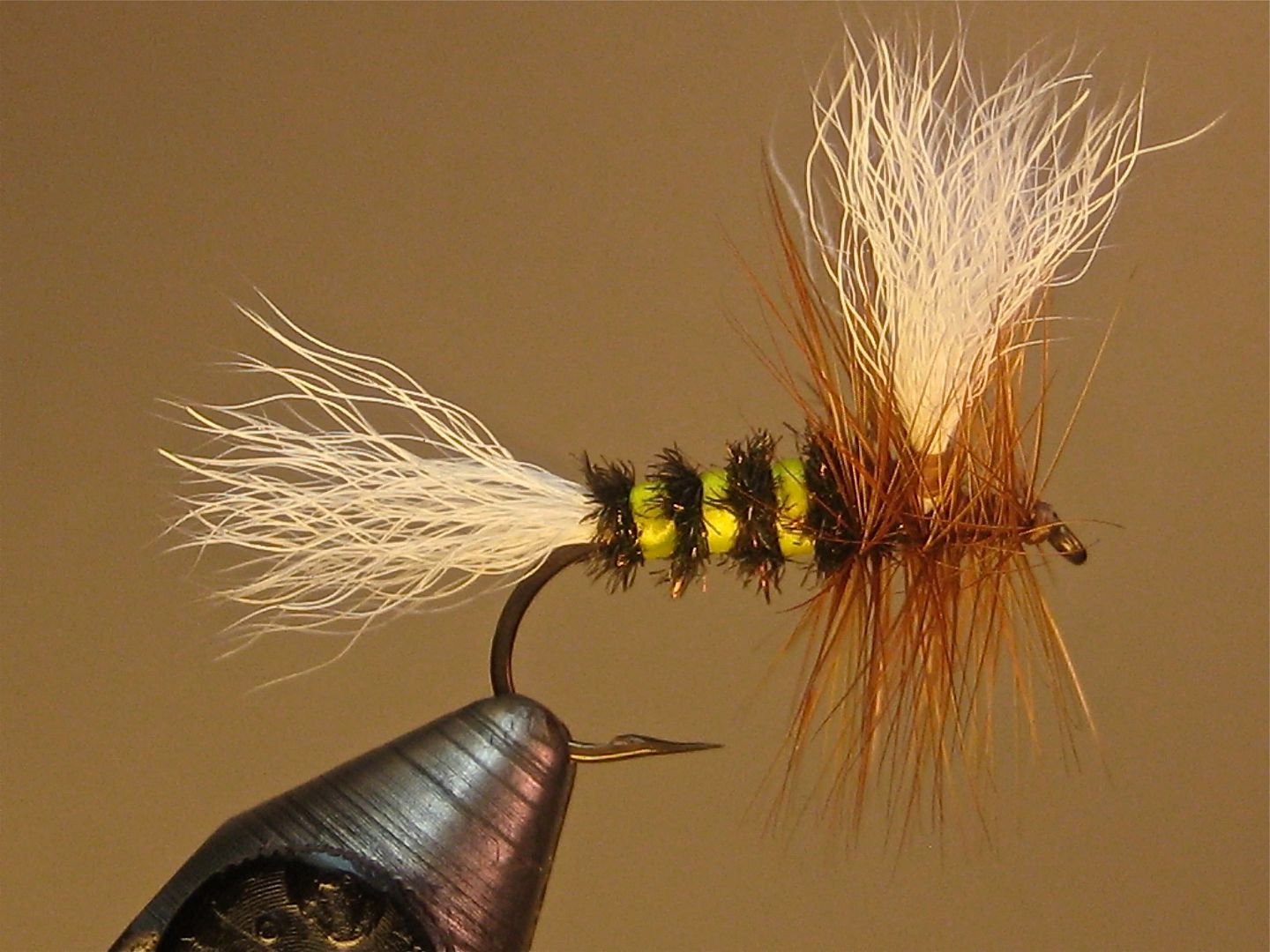 blue shift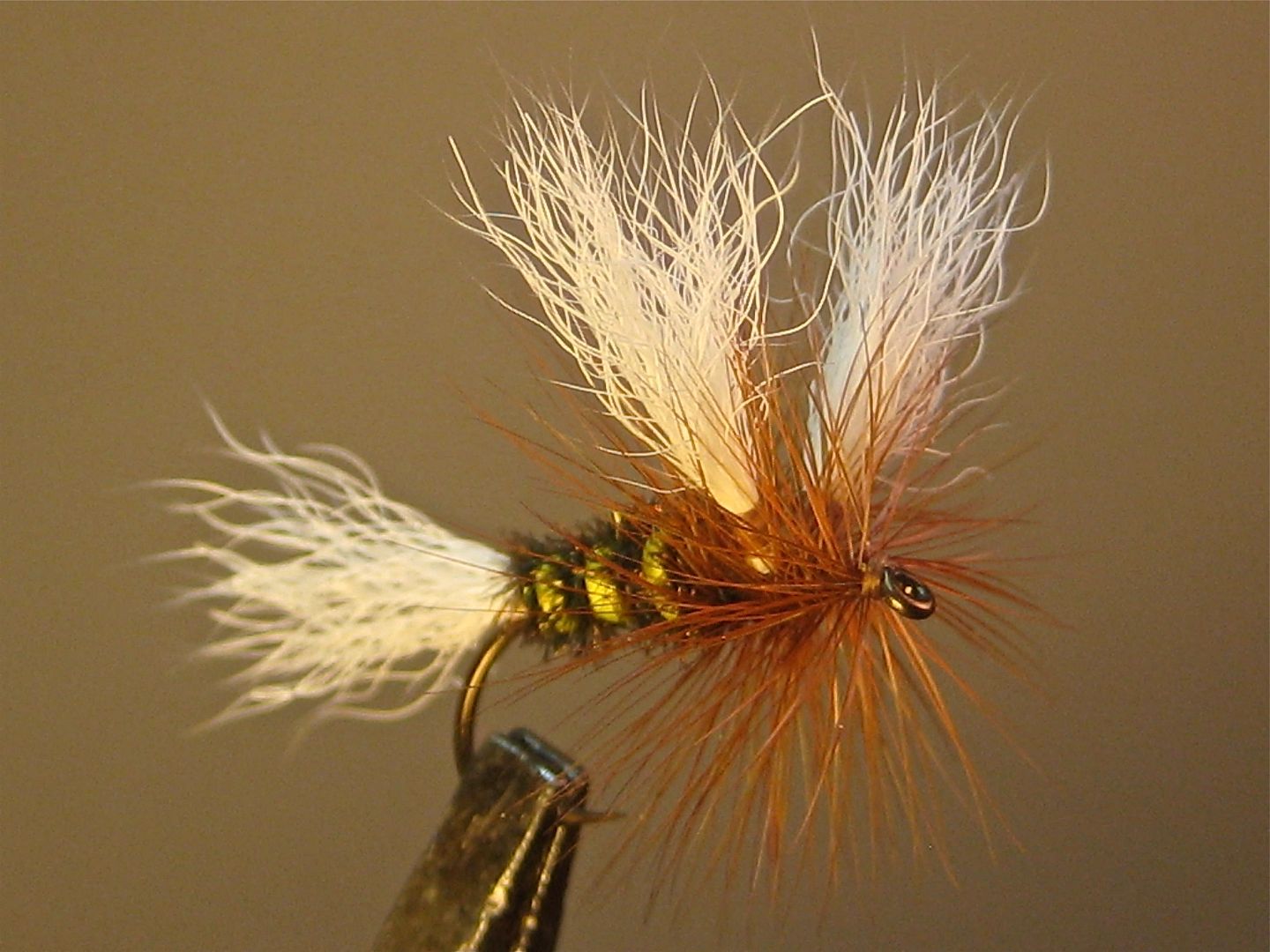 red shift
Last edited by
ScottP
on Sat Aug 16, 2014 2:19 pm, edited 1 time in total.
It's your game the rules are your own win or lose
RIP Walter