By
ScottP
- Sun Aug 24, 2014 8:20 pm
- Sun Aug 24, 2014 8:20 pm
#579378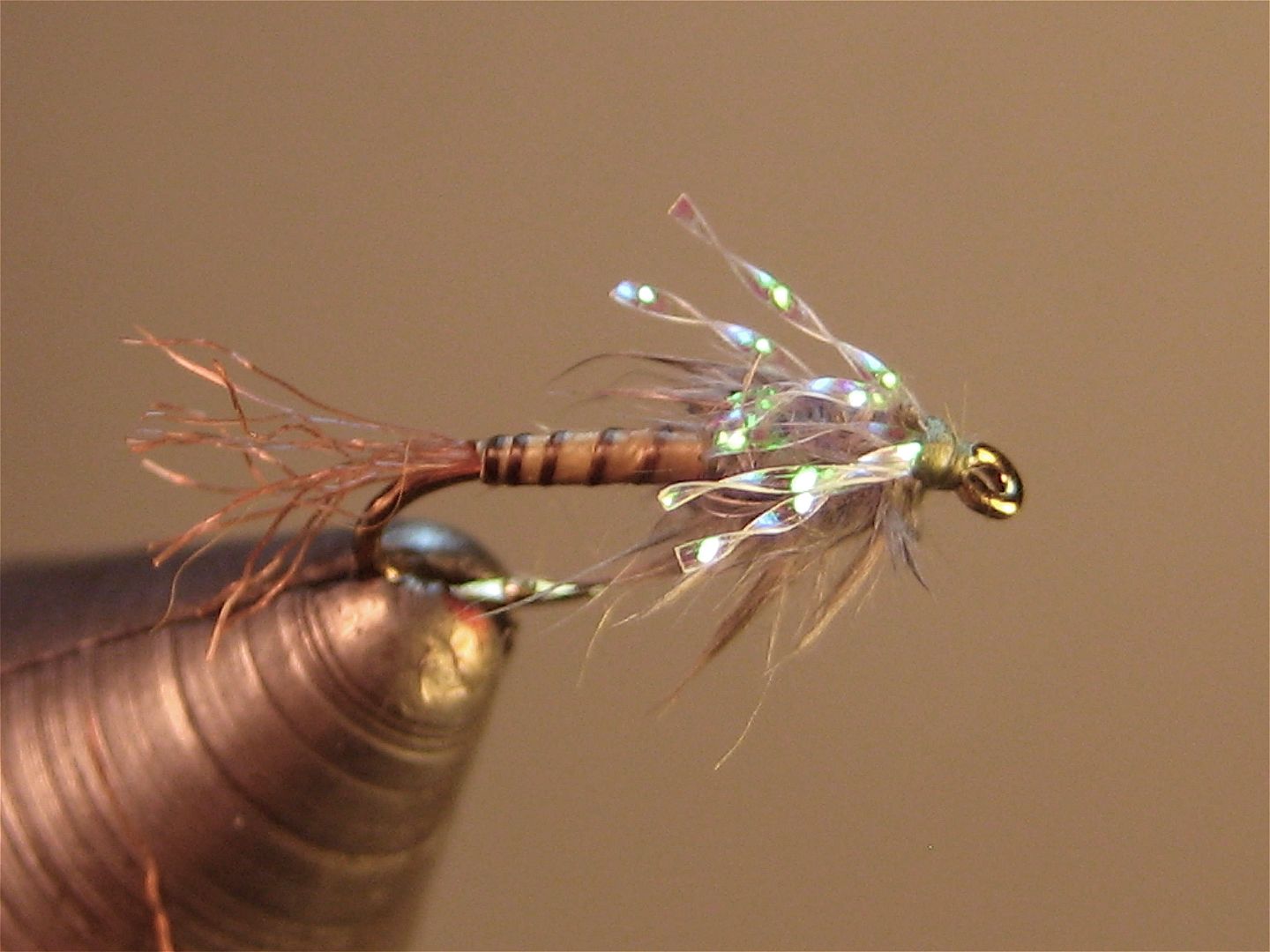 Original has grey ostrich herl thorax; left mine back in VA and the flyshops were closed, so I subbed a partridge aftershaft feather. Tied here as a baetis; swap components to suit your needs.
hook - Dai Riki 320 #18
thread - MFC 8/0 olive
shuck - Z-lon brown
abdomen - goose biot olive brown
wingcase/legs - Krystal Flash pearl
thorax - aftershaft feather
Mash down barb, start thread, tie in shuck and wrap back to bend; trim (gap width)
moisten biot and tie in (notch side up for smooth/segmented effect, down for raised rib; your choice); wrap forward, tie off and trim
tie in 4 KF strands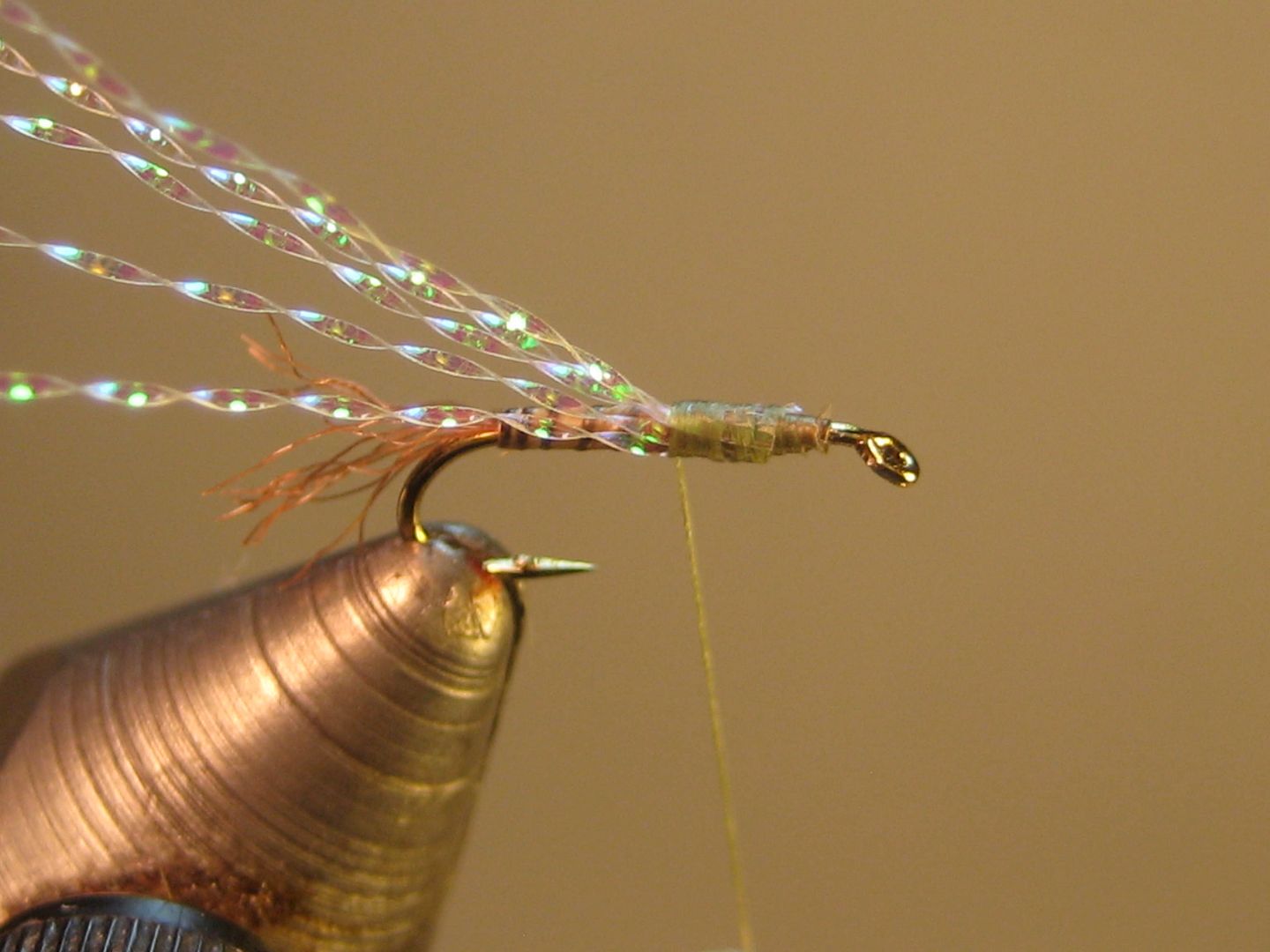 insert aftershaft feather into clip (as is, the feather barbs are too long, so I'll only use part of one side)
split thread, insert clip; slowly remove, trapping feather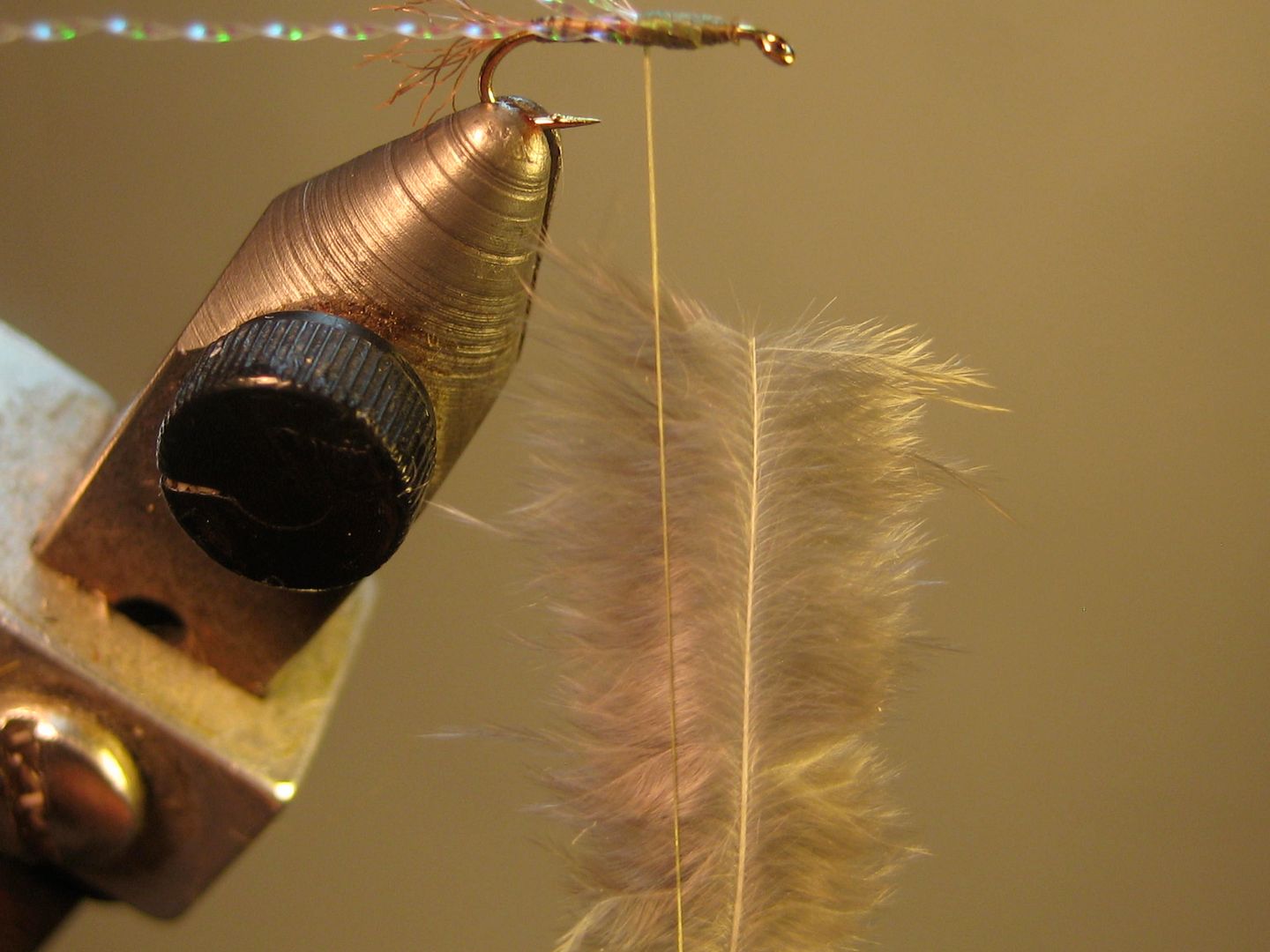 trim, and spin bobbin, creating feather "chenille"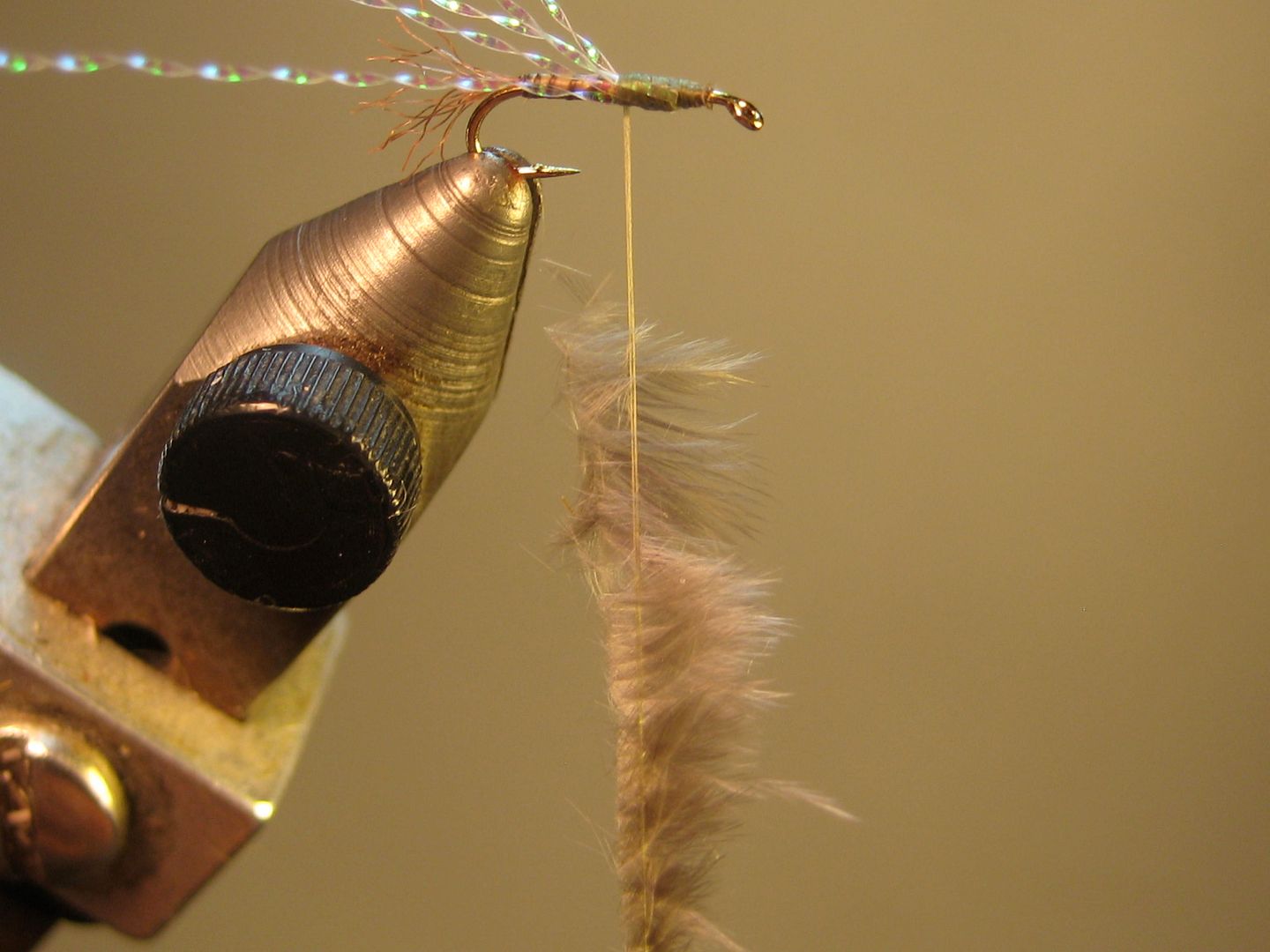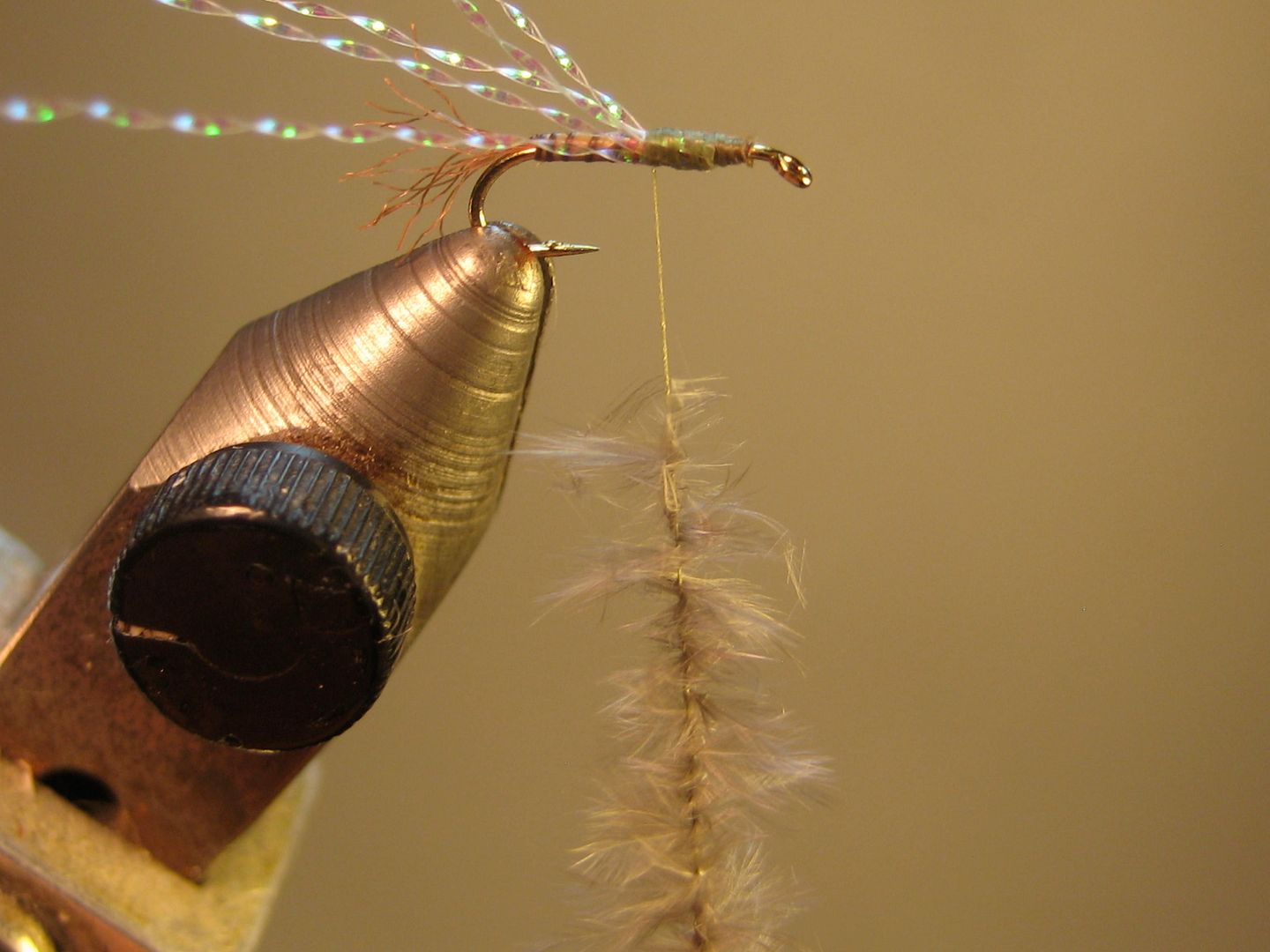 moisten chenille, sweep fibers back; wrap thorax
pull KF forward and tie down
pull 2 strands back along one side; tie down
repeat on the other side
half hitch x 2, SHHAN, trim legs even with back of thorax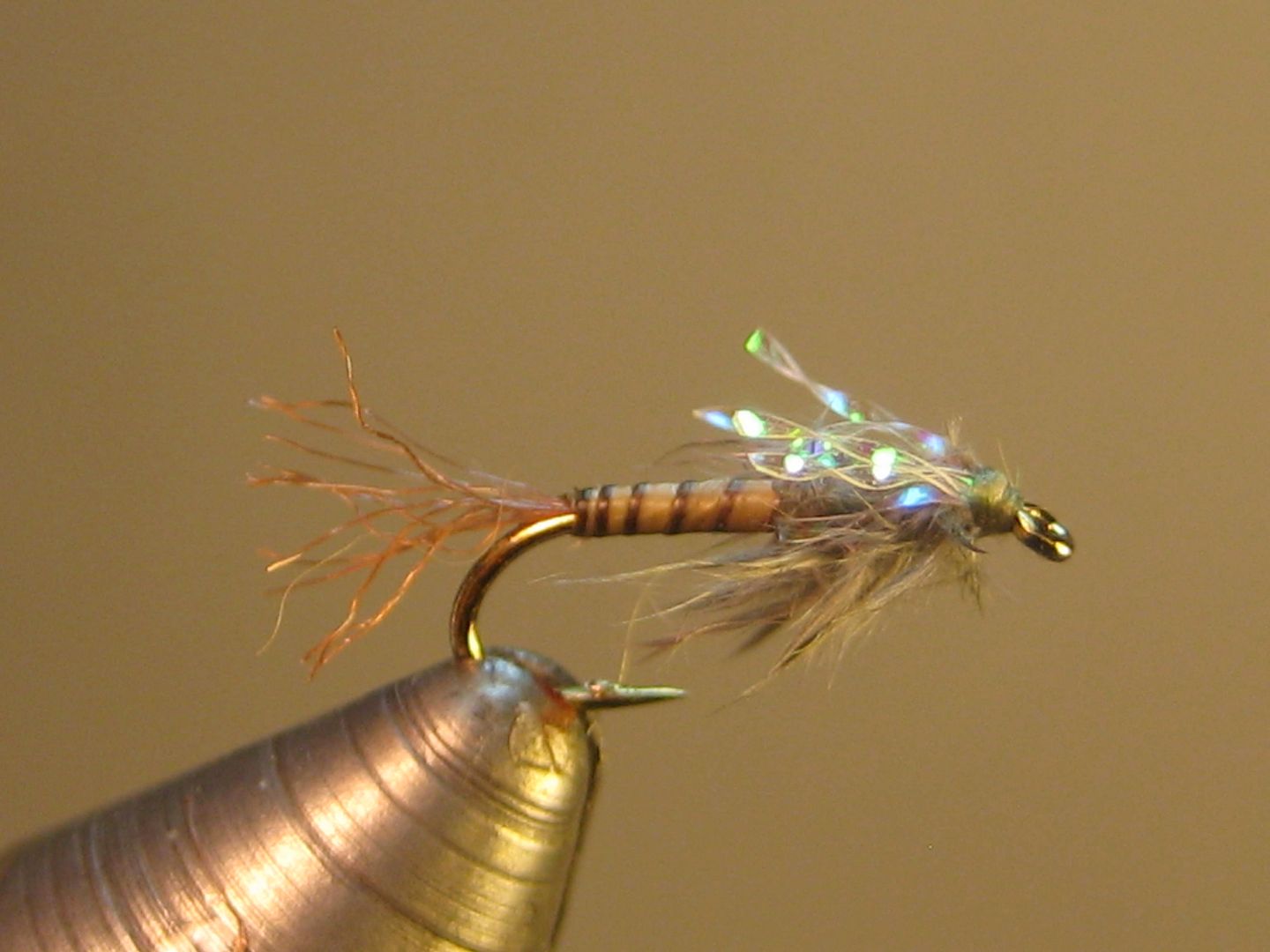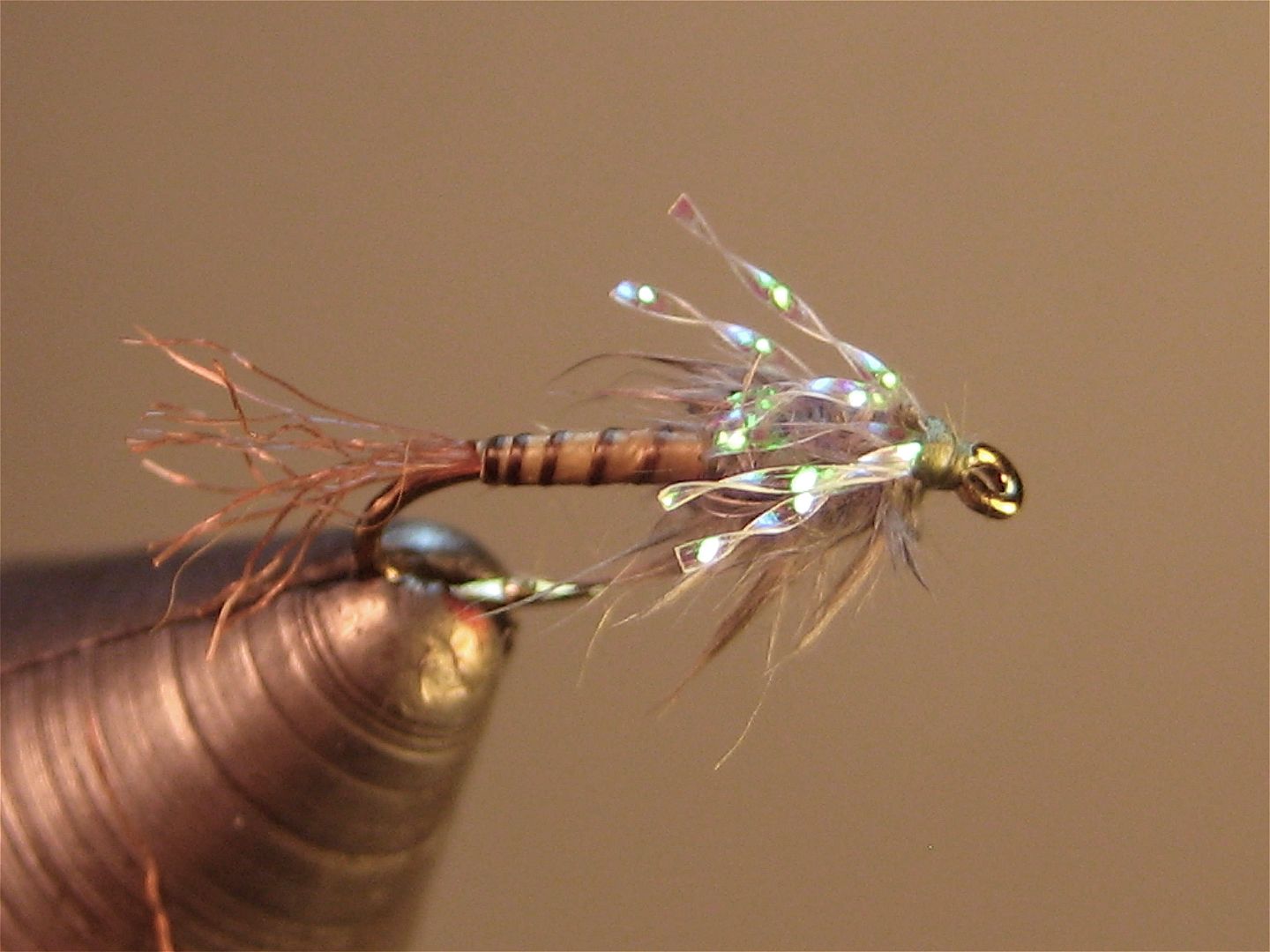 It's your game the rules are your own win or lose
RIP Walter