Posts: 353
Joined: Wed May 21, 2014 6:05 pm
Came home a happy man. Humbled to be a part of this swap.
Cheers Fellas
---
Came home a happy man. Humbled to be a part of this swap.
Yup !!!
---
They're here...and they're awesome. Best SmallJaw Swap I've been part of. Thanks to Tim for keeping it on the rails even at the 11th hour.
Protect WYDAHO fish & game, fence out Utah.
---
Thanks to Tim for the swamp monster job, and thanks to all of the tie flyers for these boss of the boss tie flyers. Y'all can flat fuckin' tie.

Yer Pal,
Streamer
"Because I was born in the South, I am a Southerner. If I had been born in the North, or the West, or the Central Plains, I would be just a human being." - Clyde Edgerton

Tragedy and comedy in fishing are practically synonomous.It depends on who is doing and who is looking.
---
1. Huge thanks to everyone. The bar has been set... HIGH! Everyone got their shit in on time and done well.
C. I apologize for the delay in shipping. Multiple attempts to contact Adams on this thread and through PM went unanswered. I hope everything is ok and that he didn't just flake out on the swap.
X. Lets catch some fish on these sweet fly ties!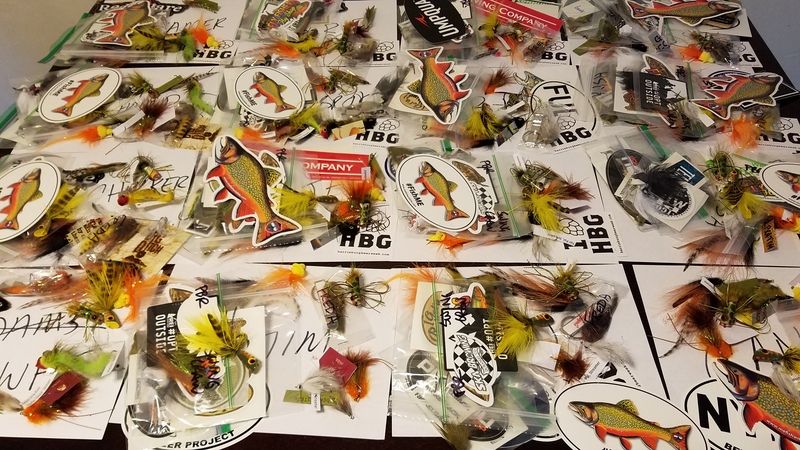 My humble offering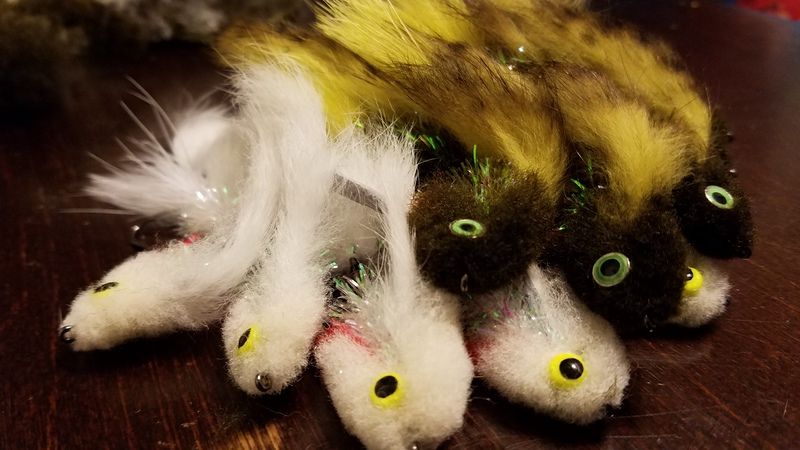 ---
Posts: 959
Joined: Wed Mar 03, 2010 5:48 pm
Location: Frozen North
box chock full of goodness in the post today
thanks timmy
"The difference between genius and stupidity is genius has its limits." -CC

"Get off the water you dumb asses…there is a shit storm coming." -Pancho Rancho

"Fucker compared my small stream trout weenie cast to an epileptic with Tourette's Syndrome." -Carpe Tructa
---
Whoa guys. Great ties all round.

Thanks Tim!
---
Posts: 7695
Joined: Wed Jan 23, 2008 4:52 pm
Location: The Mitt
I opened this last night and was quite pleased. Not a booger in the bunch. Can't wait to get em wet. Thanks fellas!
"All mountain hippies are as young as they day they were born, smarter than Einstein, better looking than Tom Selleck and could outfish an army of pinners." - foureyedgeek
www.hiptothesip.blogspot.com
---
Damn! Awesome stuff, and just in time. A week from tomorrow I head up the U.P. (Yah hey der) for my annual smallie trip.

Goal: at least one fish with each fly.
"We act as though comfort and luxury were the chief requirements of life, when all that we need to make us really happy is something to be enthusiastic about." Charles Kingsley
---
Posts: 3235
Joined: Wed Aug 29, 2012 6:57 pm
here's the pattern I tied, in case the cryptography is too much to decipher
Dave's a top notch dood, and the 17th Allman Brother
mine is a bit of a variation on the theme - I added wraps of 252 Fireworks - Holographic yarn, and then trimmed the top and bottom of the hook shank areas. THEN I put on the craft fur.
Everybody knows this is nowhere...
---
Posts: 1000
Joined: Tue Nov 30, 2010 10:48 am
Location: rust belt
I'm going to take these after smallies on Sunday, but had to take them for a work out tonight.
[report]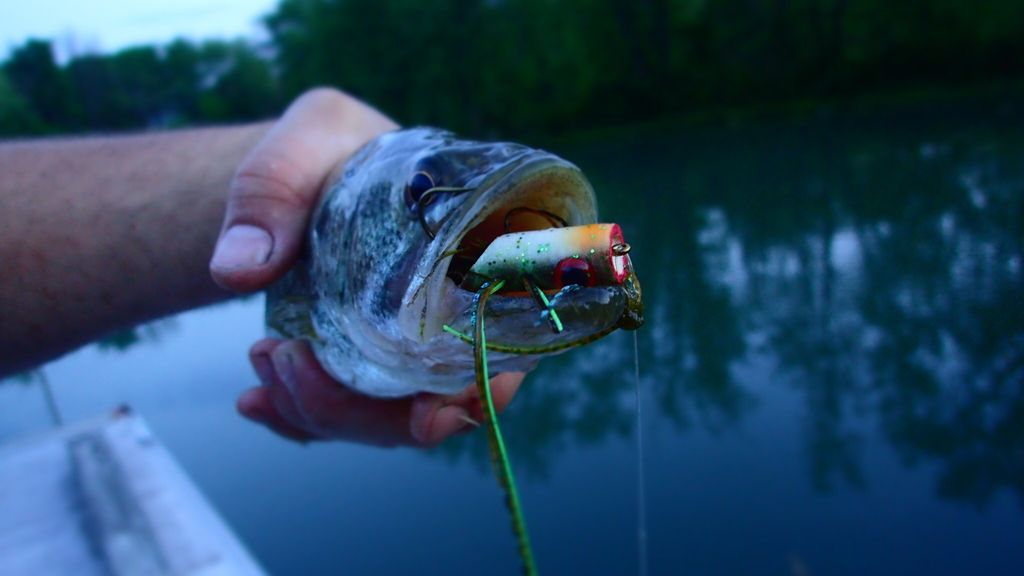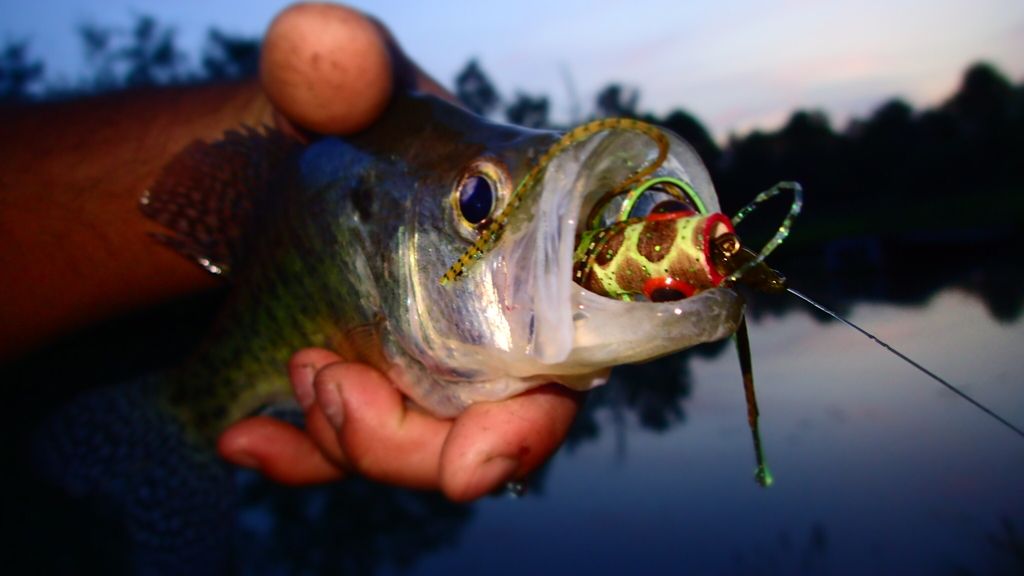 [/report]
frustrated. After a few "what the fucks?" "i suck"s and a break on shore I convinced her to get back to casting. I clearly remember this question/statement "so you actually think this is fun. These fish are fucked"
Marlo
---
I'm leaving for Gaspe in two days to do some Salmon fishing and I'm looking foreword to getting back so I can catch some bass with these things! What a great bunch of flies! And thanks Tim for running this thing!
---
Who is online
Users browsing this forum: Majestic-12 [Bot] and 28 guests