By
ScottP
- Tue Apr 30, 2019 9:52 pm
- Tue Apr 30, 2019 9:52 pm
#693615
Restocked the pantry, did some laundry, helped a friend build his patio, then headed back out again. Time to see if all the 8oz tube of Aquaseal I used on my waders (thanks Simms) plugged all the leaks. Flathead is starting to come up but still not much color to it
Passing Marias (Pass)
Decent snowpack; fingers crossed for a continuation of the cool spring we've had so far
Rolling backup
With runoff starting, I figure I have 3 options - tailwater, spring creek and stillwater. Waiting for the above leviathan to clear the highway, I make a command decision (Rock-Paper-Scissors) and stillwater wins. A bit of a gamble since I'm not sure if the ice has come off yet.
The road in is not very rutted and the scenery is pleasant
And this is even nicer.
A quick peek from the high ground and I find a pod of fish trying to procreate. Doesn't show well in this light but there are anywhere from 3-6 'bows swimming around those rocks on the right center side of the pic
Only took about 100 casts and 3 fly changes but finally connect with a fat hen; there would be no hunger in the lodge tonite (figuratively speaking; she goes right back in)
One more bump and that's a wrap. I also quickly find that I need a bit more Aquaseal on some seams on the right leg
An impressive erection, considering the wind
Time to see what the tailwater has to offer. Score my favorite site again. Lack of others is not a surprise; they're pumping a lot of water thru the dam and wading venues are somewhat limited
Amazing; I usually have to donate a roll or two to the campground crapper. Montana FWP must be flush with cash this year
Off to search for slow inside seams (A.K.A. whitefish water)
This place is usually productive (interesting, no one else is here, although there were 2 other rigs in the parking lot)
And it is; all on a Zebra
2 hours of this and my legs no longer seem attached to my body (I check the flow data later and it reads 41; feels a hell of lot colder than that). The siren goes off once; more water coming thru the gates and the fishing pretty much shuts down for me (the fleet wasn't doing much either up in the bathtub).
Next morning
This just doesn't seem right
I swallow my pride and ask them to tell me where the bugs are (huge surprise, I never see a single fish up; they're holding on to the rocks with all their fins to keep from being swept down to Ft. Peck)
Nobody here, and I'm not that early
Walking the bank, looking for spawners (always like to know how the next generation stacks up)
There's about 10 lined up here
Back up to the frogwater
Again, they're interested in Zebras (color doesn't seem to matter; red, black, purple and brown all worked)
Siren goes off 3 times while I'm here; if this keeps up I'll be casting from the road. Decide to stroll up above the wire to see what's going on; this is 10,500 cfs
What a waste; walleye and caviar combo platter
Hail to the King
Time to move on
Part of the Triad; as common as grain silos on the Highline here
Something a little more intimate; water is in good shape
Bugs are out
But fish are few and far between
Next day is even less productive; still, a pretty place to get skunked, and the water leaking into my right leg is a balmy 52 degrees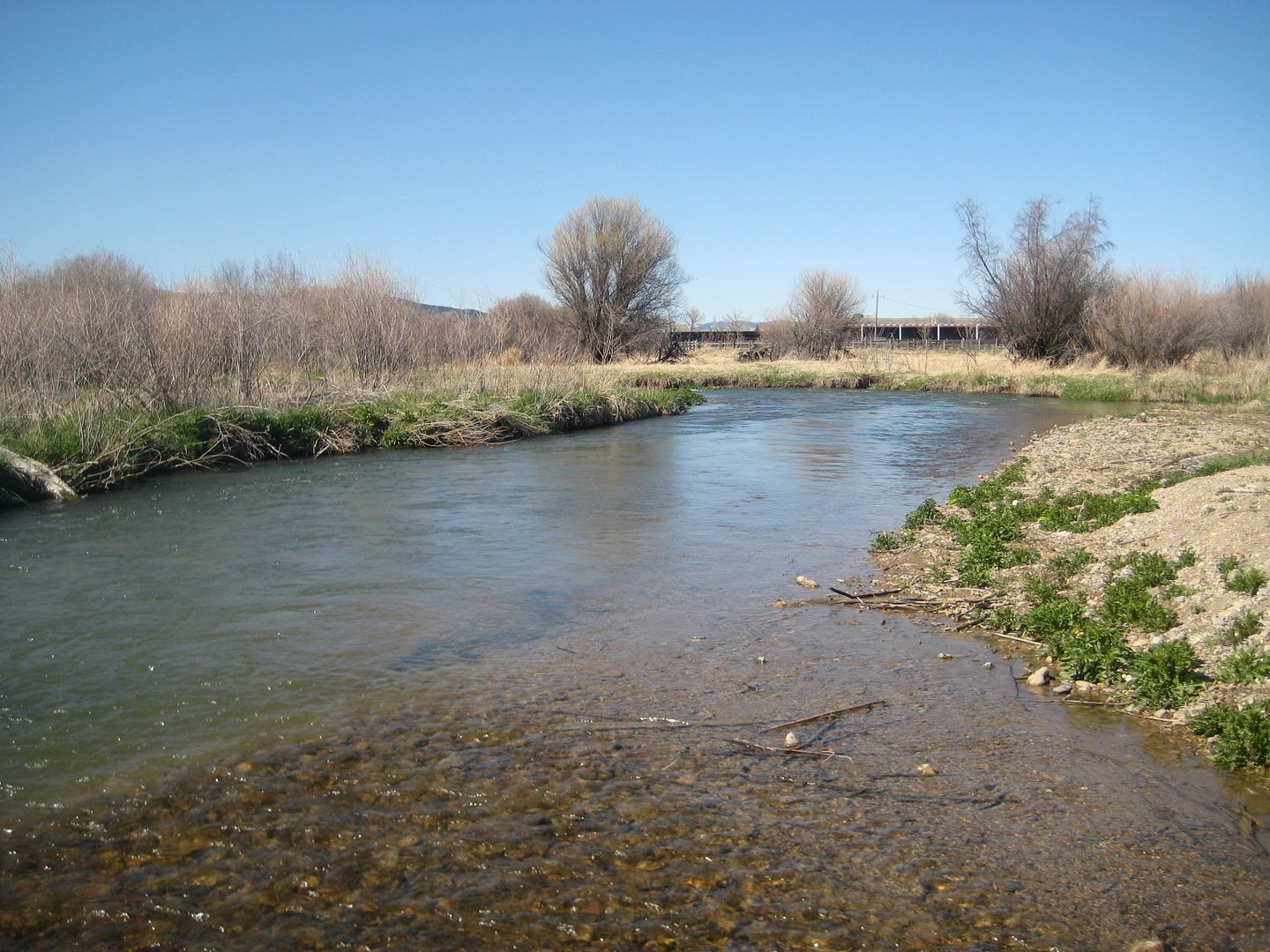 One more stop out in the big open
Nice spot; good orientation for solar collection
Prickle pigs
Nice water
Only a bump in the runs, so I try light to dark, shallow to deep
And find the whitey hole; again the Zebra rules
Welcome to Deadshit Creek
I would love to latch on to a live one of these
Next morning I climb the hills to take in the view. No sense fishing too early; water temps are in the 30's and that leak in the waders is no better
Lots of these in the stubble
Hoodoos, prickly pear and grouse scat (I flushed a pair of sharpies on the way up); a prairie hat trick
Back on the water I score another whitey in faster stuff
next cast it's something different; this time it's the scud they prefer
Evening comes and the wind lays down; just me and the owls to enjoy it
They're still hooting in the morning when the moon goes down
Time to point the rig back to the Flathead and patch the rest of those leaks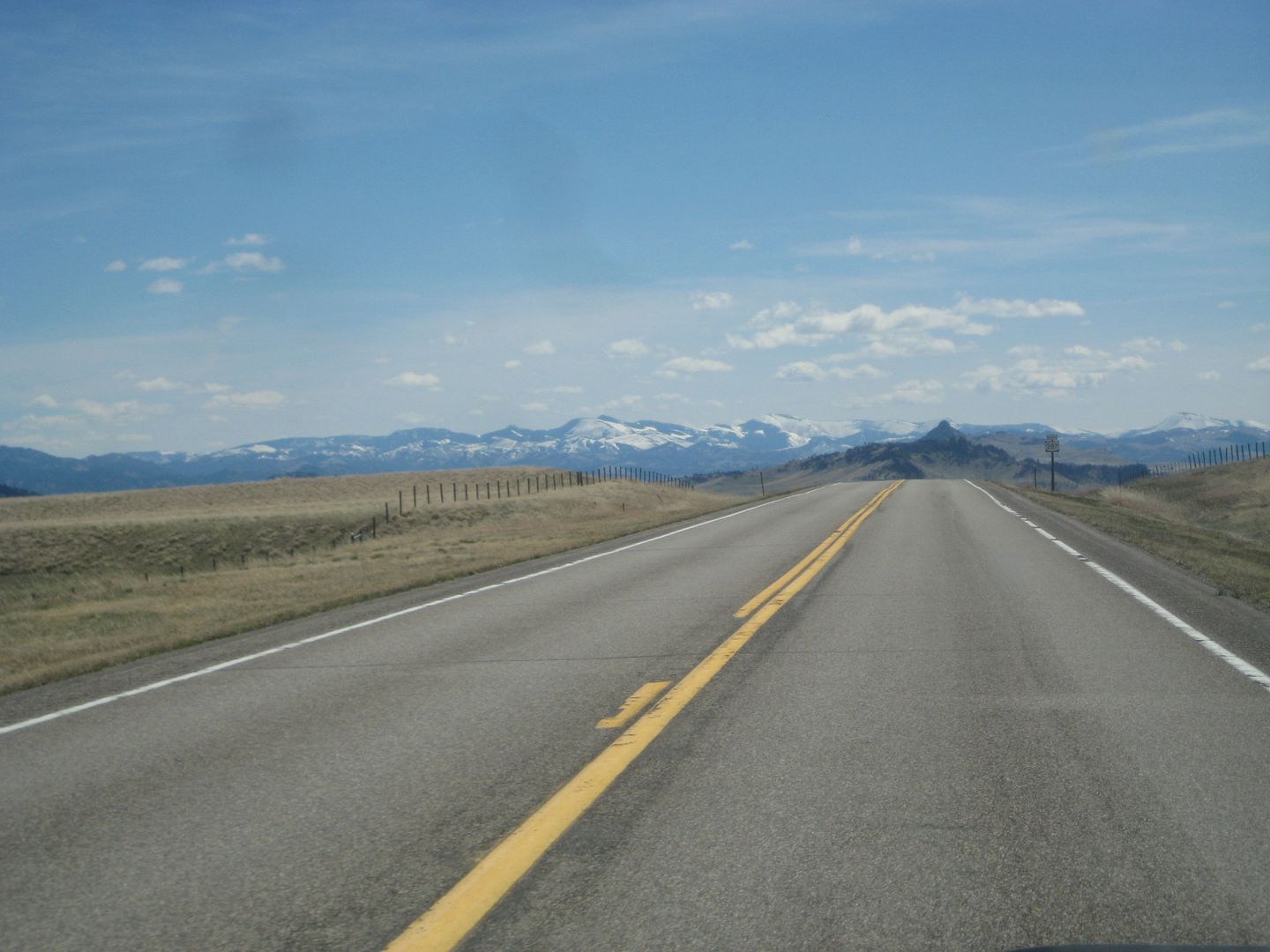 Last edited by
ScottP
on Wed May 01, 2019 7:52 am, edited 3 times in total.
It's your game the rules are your own win or lose
RIP Walter