By
peetso
- Mon Aug 22, 2011 9:15 pm
- Mon Aug 22, 2011 9:15 pm
#414691
Spending 3 weeks with the in-laws is not the average man's idea of an ideal vacation.
Luckily, my in-laws live around here.
Next to this.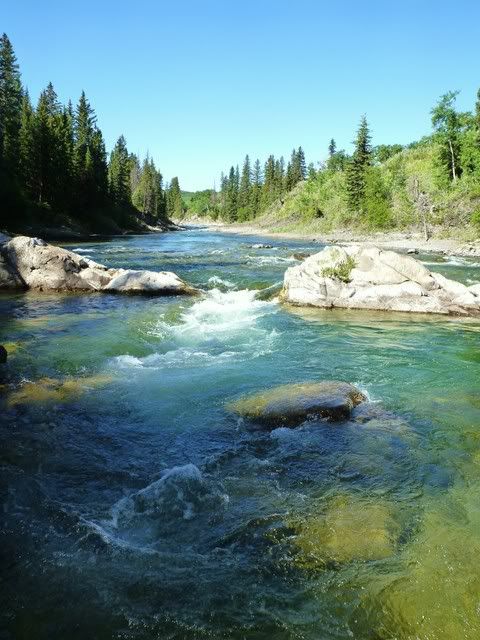 Day 1
It's a long drive from our home to where my fiancee grew up. 9+ hours in the truck. The route down crosses a lot of good water: tea stained grayling streams, freestone trout rivers and spring creeks with huge browns. Much of it I have never fished. I'd be lucky to fish even half of this provinces' waters in my lifetime. Factor in BC, Alaska, Montana, Oregon, Washington, California, Wyoming, Colorado, Utah, Idaho, Chile, Iceland, Russia, New Zealand, etc. and you begin to realize just how much fishable water there is. Miles and miles of river that I will never cast into. Never wade across. Probably never even glimpse.
And that's just salmonoid species. Add in the numerous locations for saltwater and warmwater species . . . and life seems exceedingly short.
Day 2
Unpacking + visting relatives = no fishing for peetso.
Day 3
It's been just under a year since I have fished for wild trout in moving water. It was in these same waters.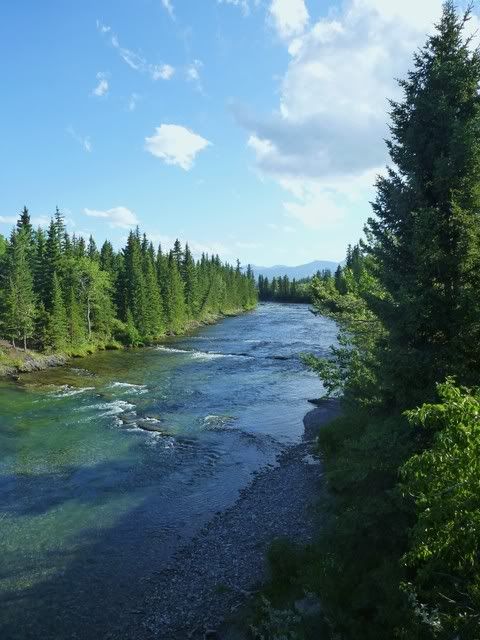 The morning is cool and this seasons long runoff has left the waters cold. I cringe a little as I first step into the water.
I cast to the tail end of a long riffle and watch a good cutthroat slowly rise from behind a rock, float back along with the current, track with the fly and gently come to the surface and eat.
I've waited a year to see that again.
He spits quick though. Shit. Too much slack. Rusty. Right fly though.
I move up and cast to the inside seam. Another slow deliberate rise.
Set hook. Clear line. Let fish run. Reel in. Bring fish to hand. Smile.
A genetically pure Eastern Slope Cutthroat around here is becoming increasingly rare. Cuttbows everywhere. Even finding one that looks like a pure Cutt is becoming an oddity.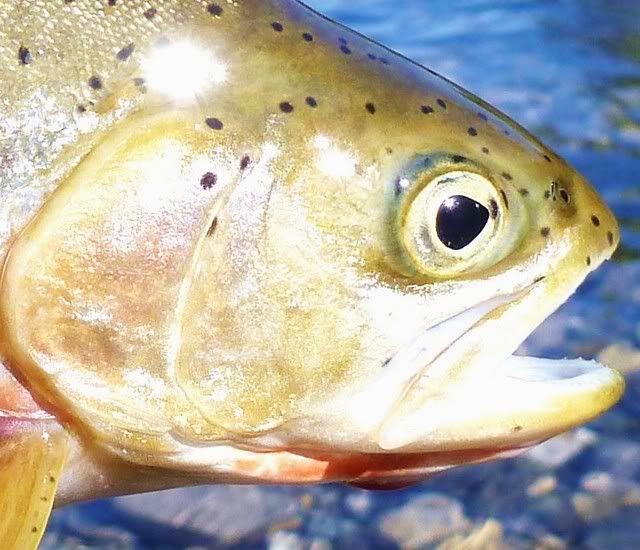 This one feels special.
I catch a few smaller trout until other plans force me off the water earlier than I would like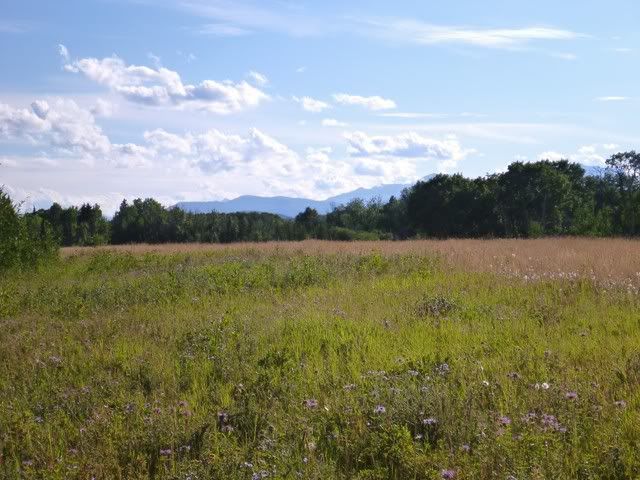 . . . but man it feels good to be back.
Last edited by
peetso
on Mon Jul 26, 2021 7:30 pm, edited 16 times in total.